Its wintertime. Everybody's out and having fun. They want to play in the snow and with snow, to enjoy the cold.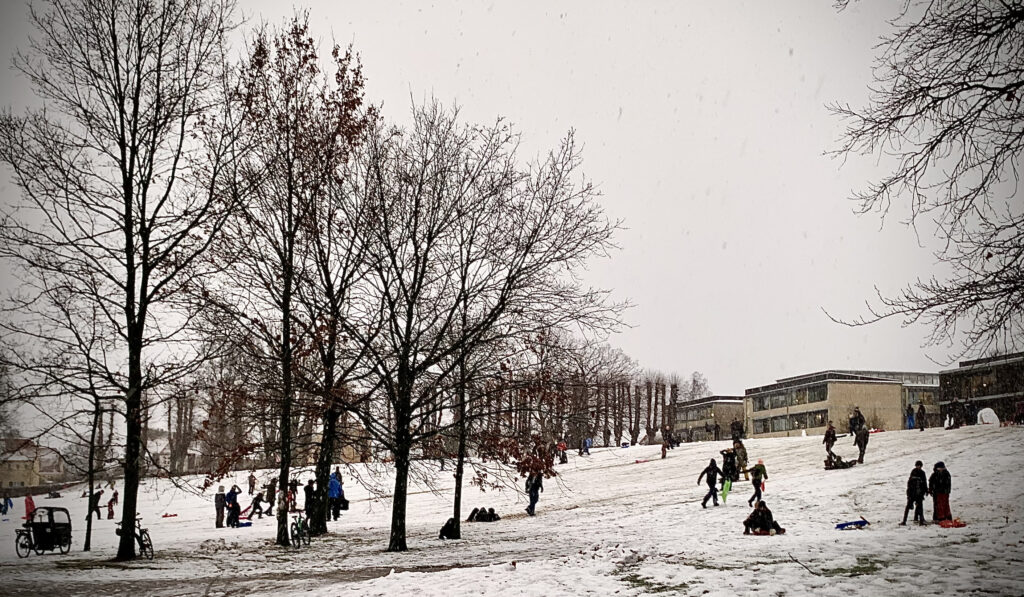 So do the penguins. Specifically the cute toddling penguins designed by Shoko Aoyagi in 2004. They are sculptural, and they are easy to fold even for beginners. Find diagrams at the end of the post, or print out the PNG versions page 1 and page 2.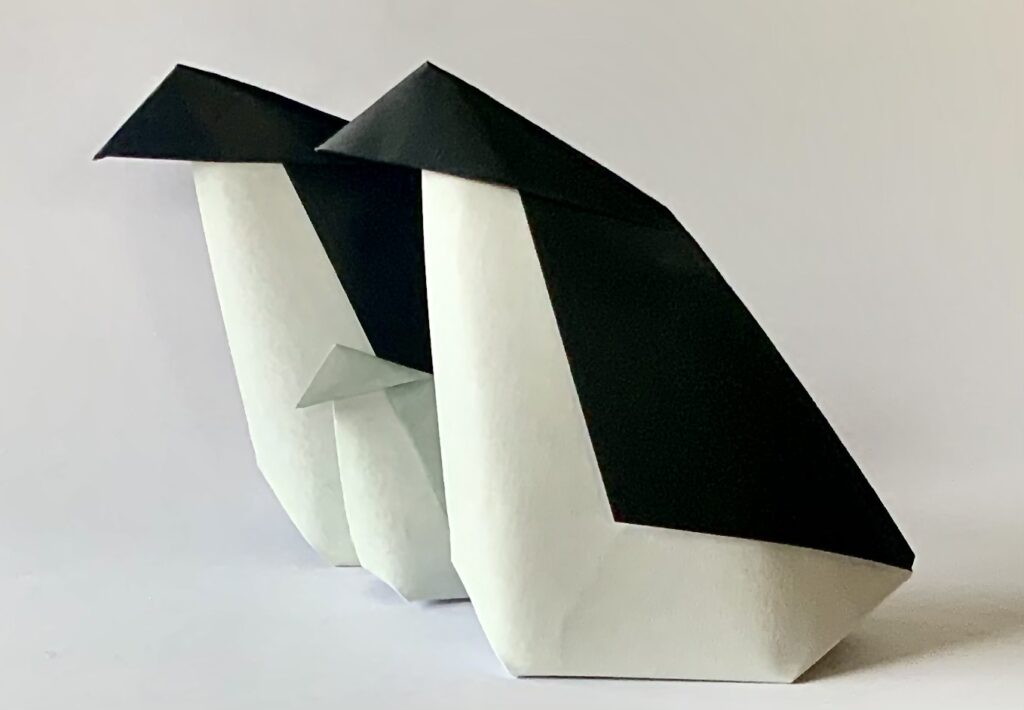 More About the Penguin
I found the penguin in one of my boxes of origami, reverse engineered it, folded it with beginners and experts of origami, and became fascinated by its elegance.
I first thought it was a design by Simon Andersen – he made models of that style. However, I couldn't find a reference in his mails. Leyla Torres helped me find Shoko Aoyagi. She gracefully allowed me to diagram and publish it here. Still her copyright, but use it at your leisure for joy and decoration.
The penguin is hollow and may also be used as a small gift box, opening along the back.
Back in 2004 the penguin was an immediate hit, becoming diagrammed in NOA issue 364 already in 2005 (see contents at Gilad's page). NOA is Nippon Origami Association, the Japanese Origami Association.
In their diagrams, based on Shoko Aoyagi's own diagrams, they fold the penguin bottom-up: feet, body, and head. I've tried to make the sequence easy for beginners, and since outside reverse folds are tricky, I found another sequence: Body, head, feet, which seems easier and makes a quite clean result.
Diagram, page 1
Diagram, page 2