I have read a Danish book from 1935, the small crafts system, which inspired me to make a new, very simple story telling about how to fold a blintz. The story is at the end, after a bit of cultural history.
Small crafts from 1934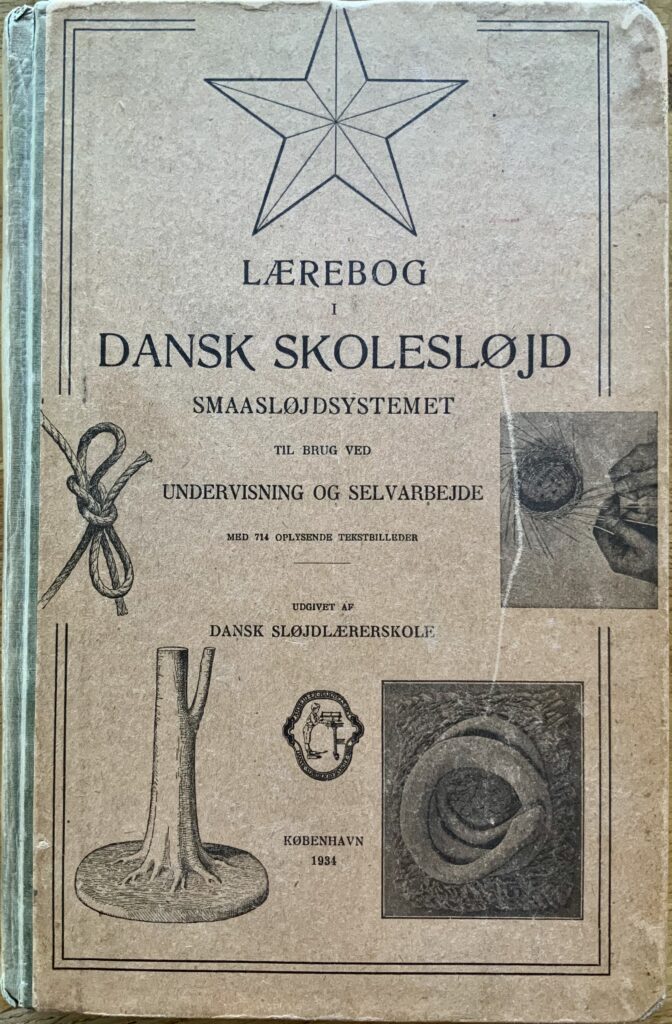 Last year the Danish newspaper Politiken published an entertainment series of simple origami models found in Lærebog i Dansk Skolesløjd. Smaasløjdsystemet til Brug ved Undervisning og Selvarbejde. Med 714 oplysende Tekstbilleder. Published by Danish School of Teaching Crafts, 1934. Editors: G. F. Krog Clausen (teacher, headmaster of Danish School of Teaching Crafts), Th. Rasmussen (teacher, head of the Copenhagen Schools' crafts teacher society) og R. C. Rasmussen (teacher, head of the Danish crafts teacher society). 336 pages. Note: Usually "sløjd" in the schools translates into "woodwork", but in the current context it also covers other crafts like paper working, clay, metal etc.
The book has four main sections. The first section is an introduction with culture, Aksel Mikkelsen (a main character in Danish school pedagogics, 1849-1929), Friedrich Fröbel, Rousseau and other child development philosophers, children, work positions, and an amazing amount about sand, including a foto of the sand man who drove around with sand in the city.
The three main sections about actual crafts are clay, paper and strings. An additional two small sections concern bast and wicker weaving.
We are mostly interested in the largest section, the 146 pages paper craft section of which a whopping 83 pages are about paper folding.
Meticulous drawings, photos and step-by-step instructions instruct us how to fold the models. Likewise the best paper is suggested. Unfortunately the layout is not really pedagogical, and the detail level is uneven.
Se e.g. the instructions for folding a salt cellar below. The drawings are ok even if they do not conform to modern symbol standards. But they are not attached with the text, and the next steps are reduced to a single picture ("Fig. 159) where the reader must realise that it is the second blintz seen from the back, and a photo of the finished model.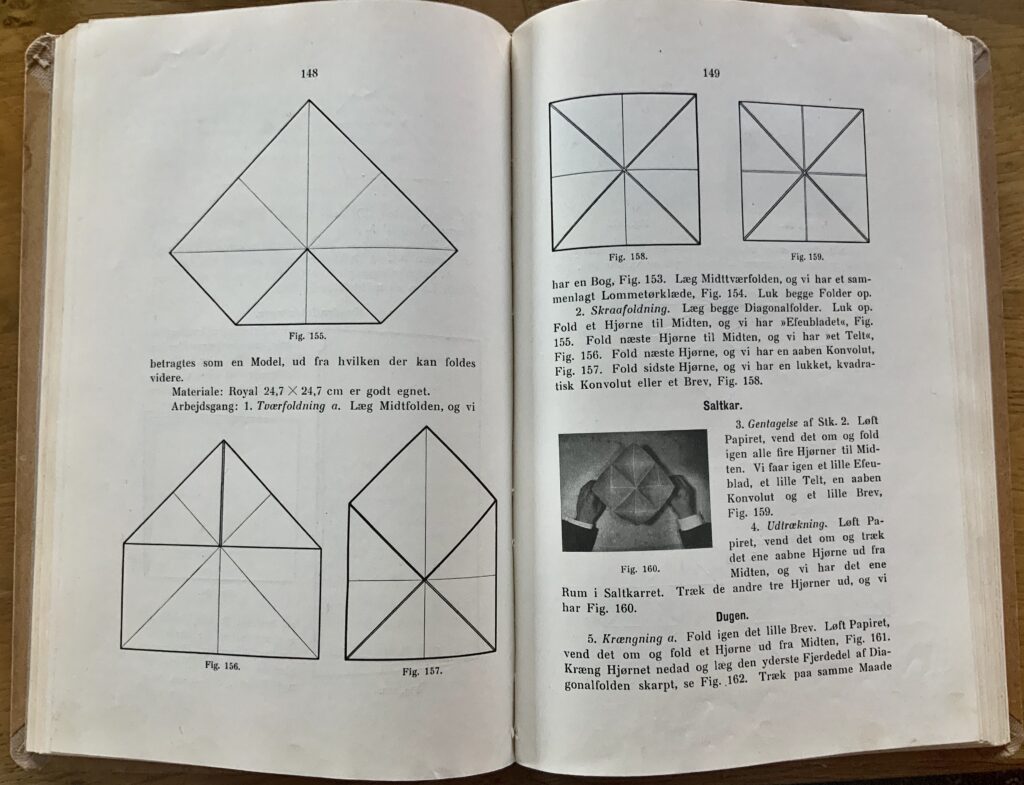 A blintz story telling
But that very page names the individual steps after what they look like. Maybe the inheritance of an oral, pedagogical tradition. This has now become the story telling below, also inspired by todays snow, the first this winter (and we are in late March). Elaborate the story as you wish.