So 2019 didn't give us much snow here in Copenhagen. About 45 flakes at the end of November, and none of it reached the earth.
Fortunately we can make our own snowflakes. The easiest approach is paper cutting, but how is that origami?
Does it matter? Their beauty is reason enough, and then they are from paper, too. But yes, we will be folding as well, in order to create the snowflake obligatory hexagonally repeated pattern. In effect it becomes kirigami which often involves an element of folding even if literally it means cutting of paper.
You can see a diagram in English or in Danish. Make a lot of variations and mount the snowflakes on the window or the wall to create you very own snow.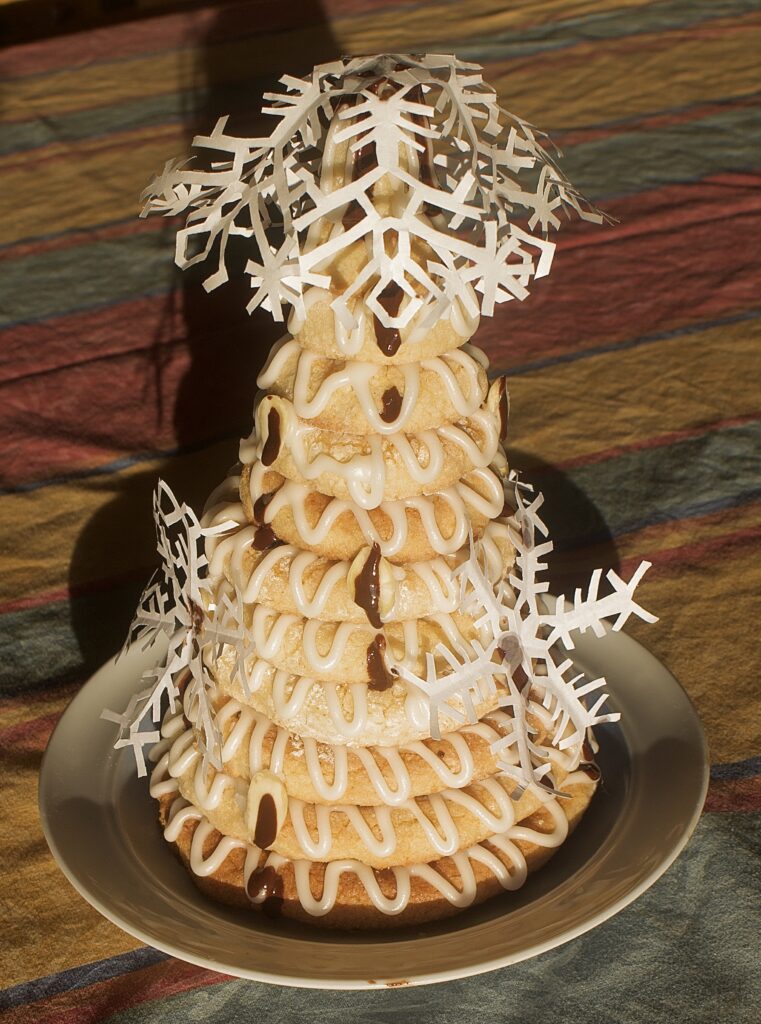 Or use them as decoration e.g. on the traditional Danish kransekage for New Years Eve (literally wreaths cake).