Week 2010-08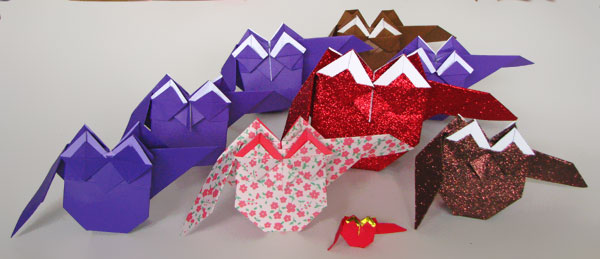 A character-full owl
Simon's owl is full of character and simple to fold.
As a real owl it is wise and exhortatory.
The position of the wings can of course be adjusted. Simon's original version has the eyes locked on the inside at the base of the sockets as several of the pictures show. In the instructions I simply fold the eye on the outside which is somewhat easier. If you want the eyes on the inside, you need to open the eye up again, go some steps back, fold the eye in, and close all up again. The folds are the exact same places, they just go in and up instead of out and up.
I also did the basis differently so the owl may stand alone. Eventually you may also want to vary the other details. Play around!