About paperfolding.dk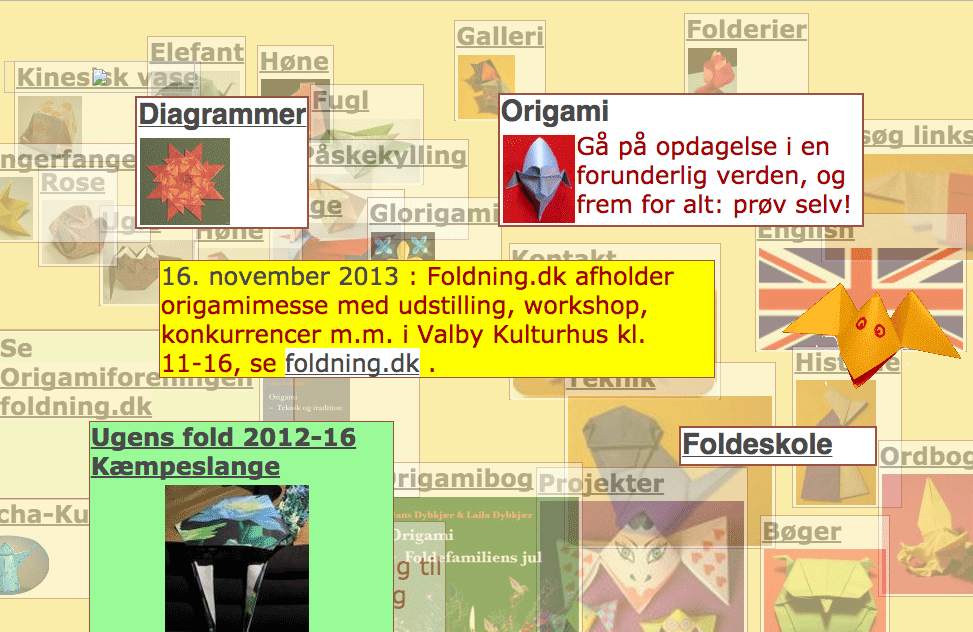 Development
The page papirfoldning.dk started out in 2006 as a hobby therapi. The contents was based on years of knowledge and models, with the message look what I can!. The form was simple html and css, with flat pages and a menu to the left.
Pretty soon I added fold of the week and photograms, i.e., diagrams with photographed steps, together with submenus on top, but still 'traditional' html pages. Simon Andersen strongly contributed to contents and visions from autumn 2007 and uhtil his death in 2013.
The homepage was redesigned and rewritten in 2014 in order to provide a clearer structure and to meet the developments in devices such as tablets and smartphones which are becoming the standard way of accessing the internet.
Technical issues
During the years paperfolding.dk has been a playground for experiments with web technology. Version 2014 goes all the way as a webapp which means that some elderly browsers are dysfunctional. We recommend upgrading to the newest browsers. On Android, use Chrome.
However, if you have reached this page, you probably are good.