Rabbit bride and groom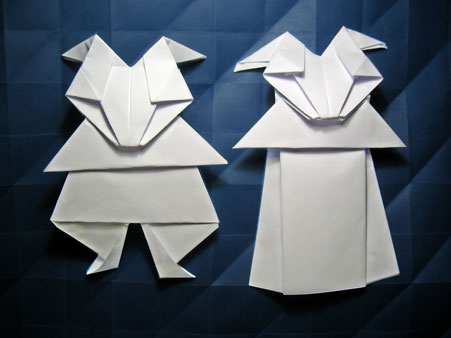 The rabbit bride and groom are another of Simon Andersen's creations - and typically for him they include several lock folds. The actual folding is reasonably simple, though.
White A4 copy paper is good. That provides models that are 10.5 cm wide and 17 respectively 14 cm tall. Yes, the groom must up on a box ;-)
The bride can be folded from half A4 (lengthwise) whereas the groom requires an entire A4.
See also weekly fold 2008-19.
The folding
Head (the same for bride and groom)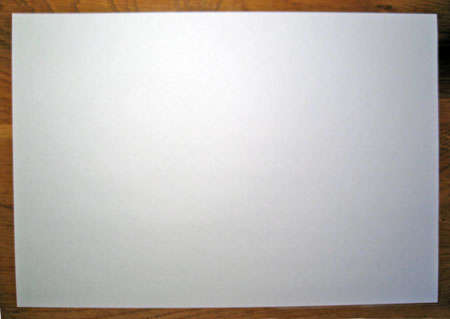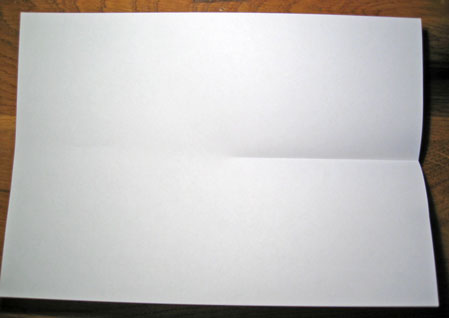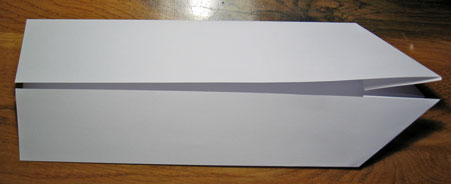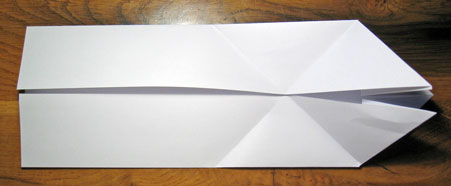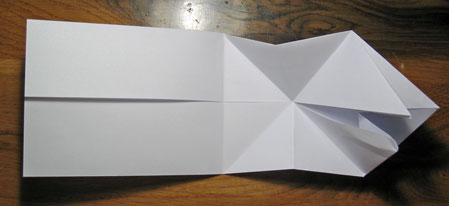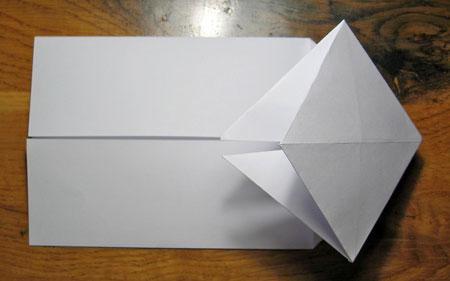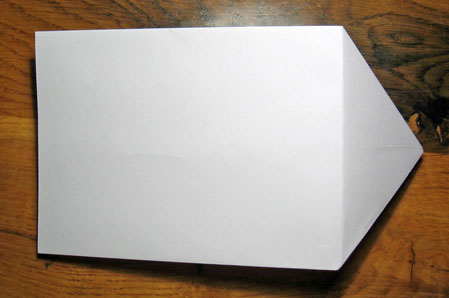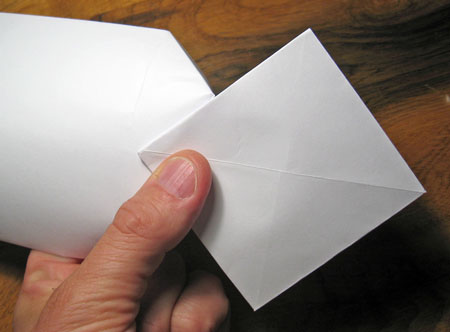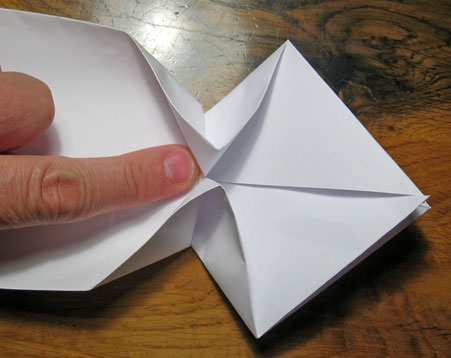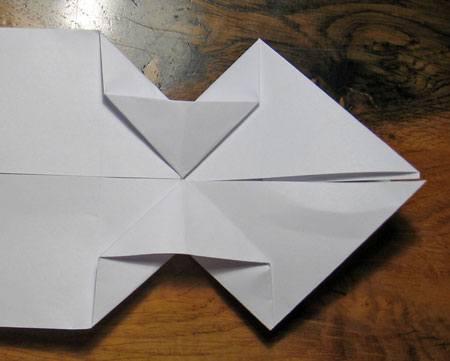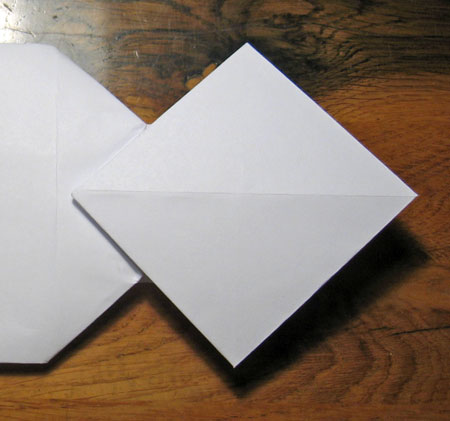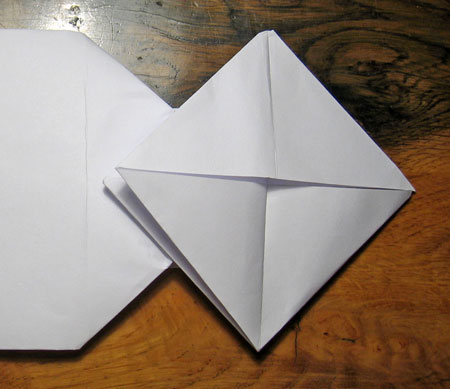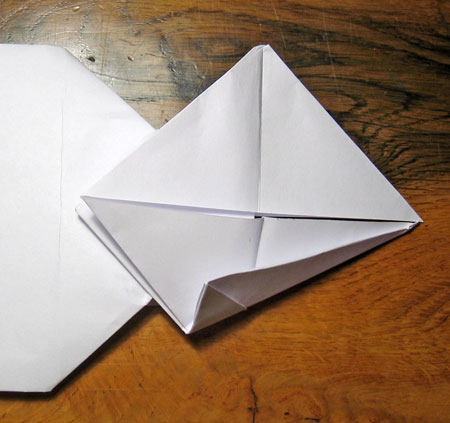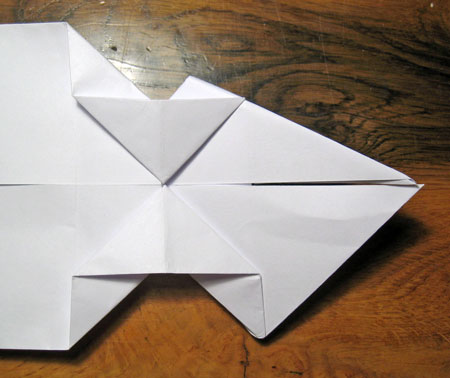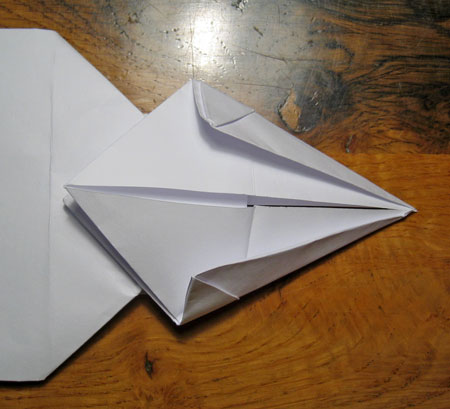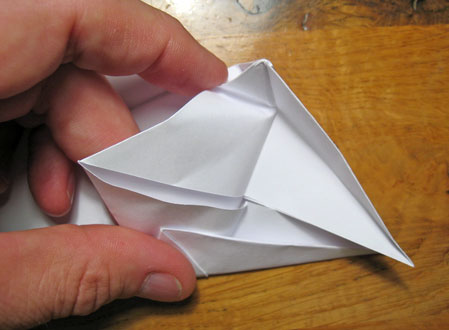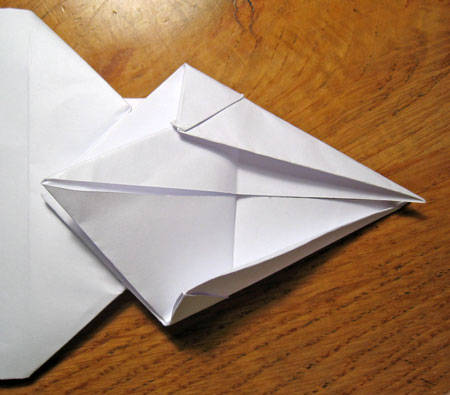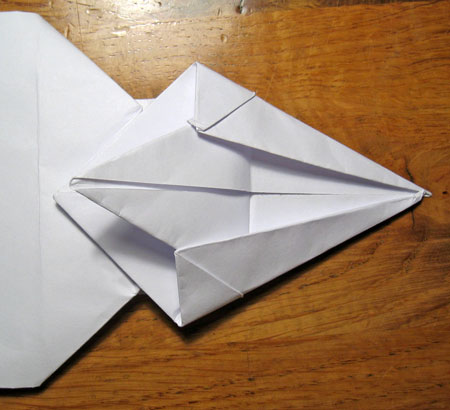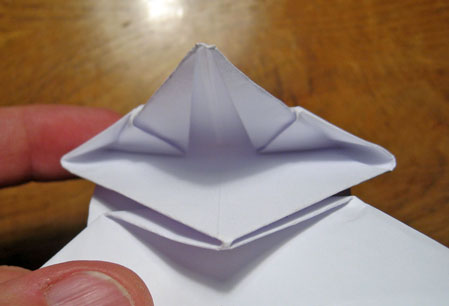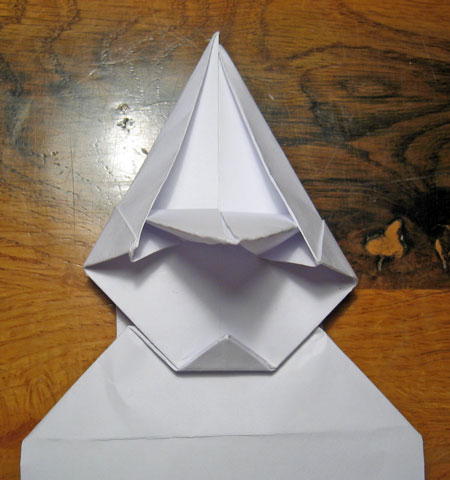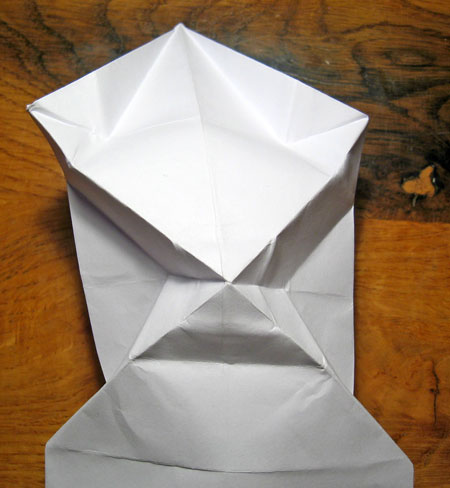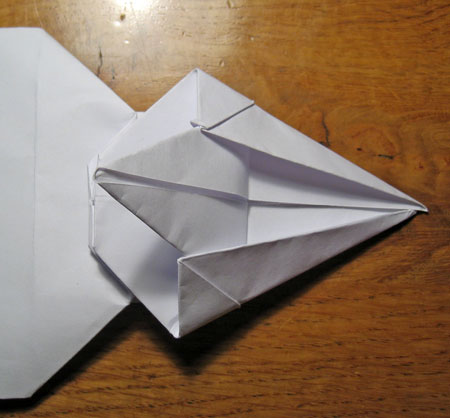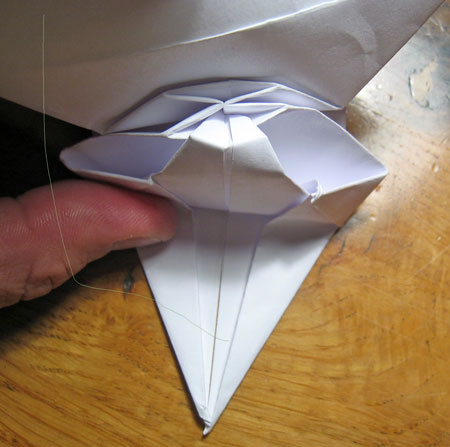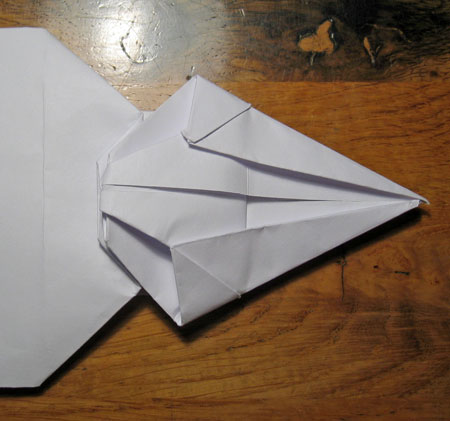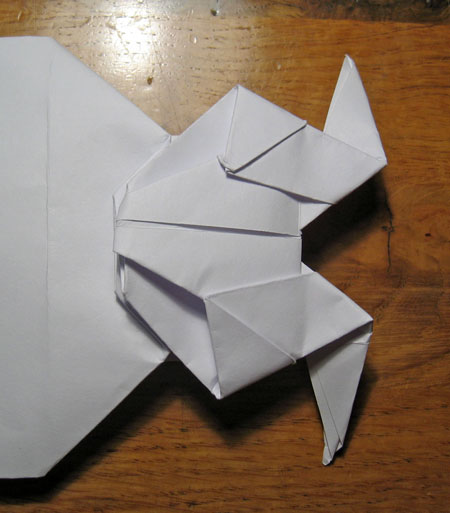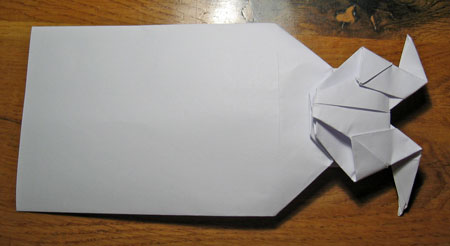 Dress (finish the bride)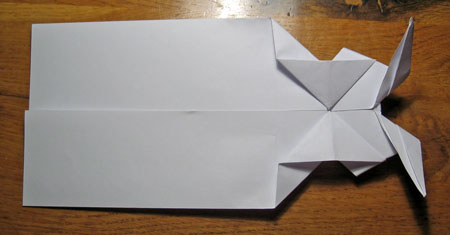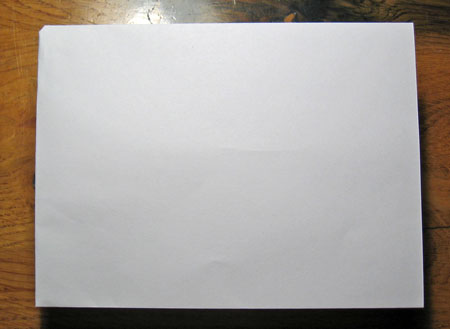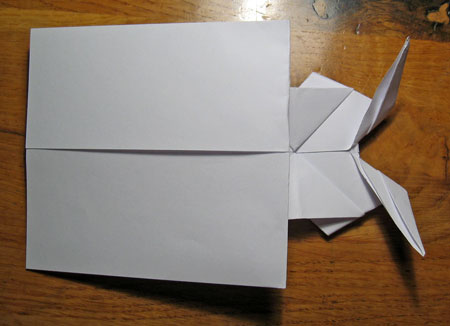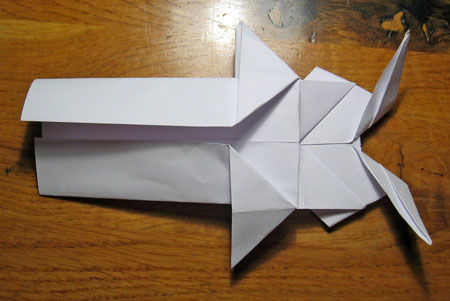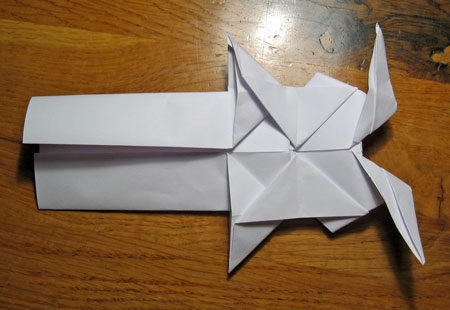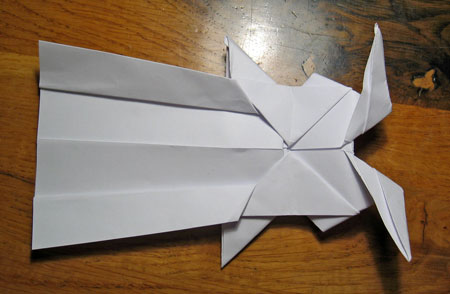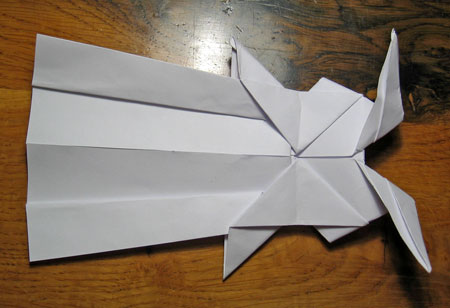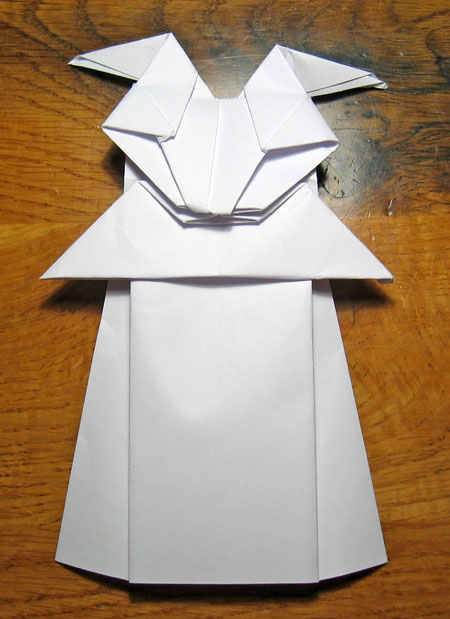 'trousers (finish the groom)