Poinsettia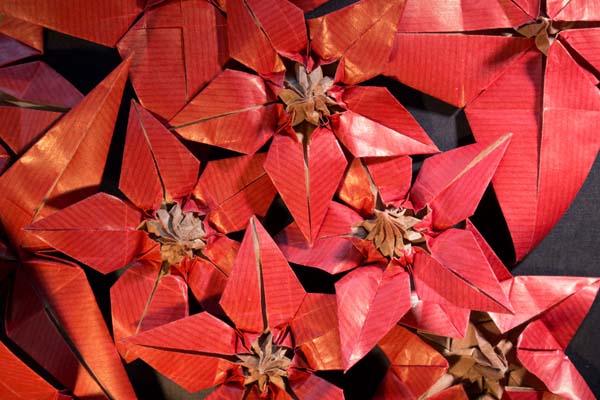 The poinsettia was basically designed while passenger in a car on our way to a Xmas lunch in Jutland, 3 hours driving. The flower takes some time to fold, but is worth it, and offers a lot of creative variations.
Use thin, red paper with a greenish or brownish back. Kraft wrapping paper will be excellent.
See also weekly fold 2015-02.
The folding
Pentagon
This method provides exactly the creases we need. Otherwise use a template.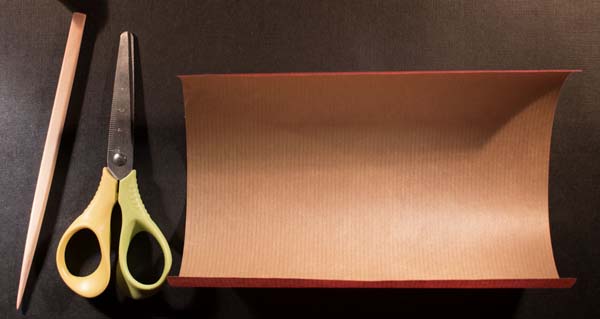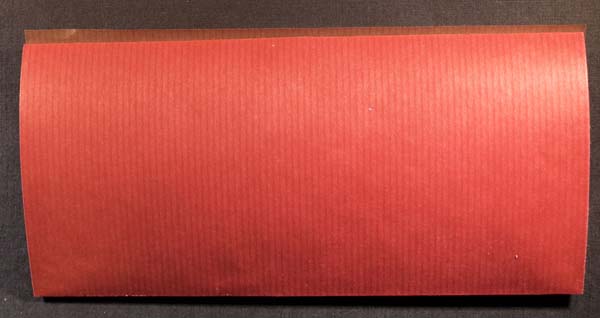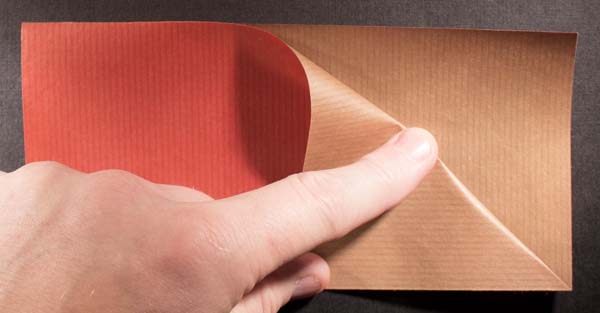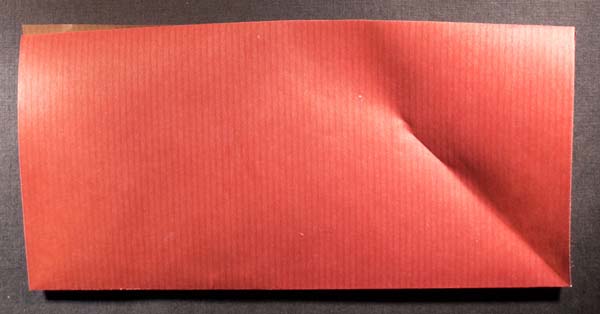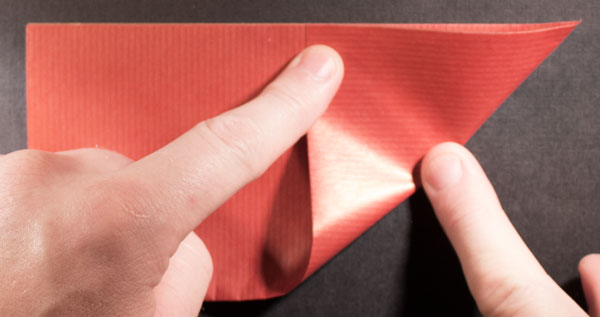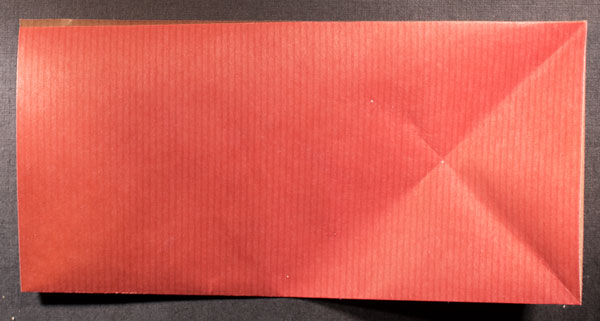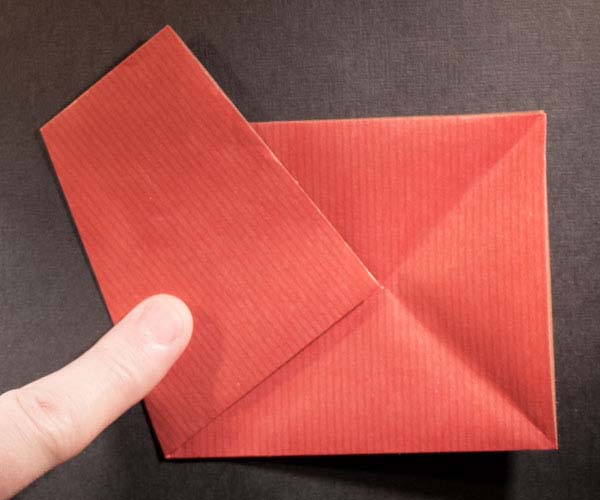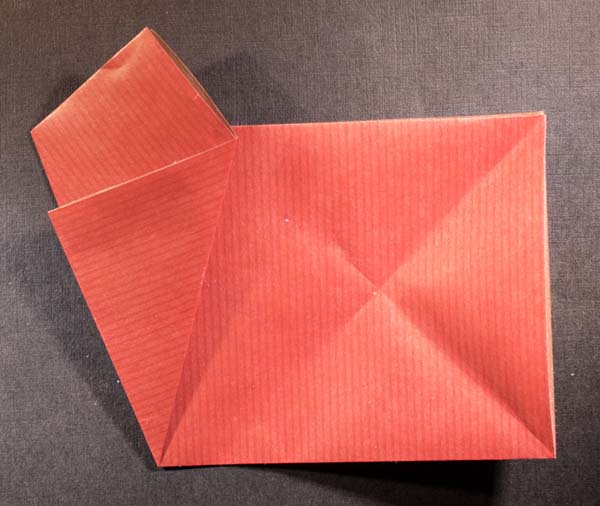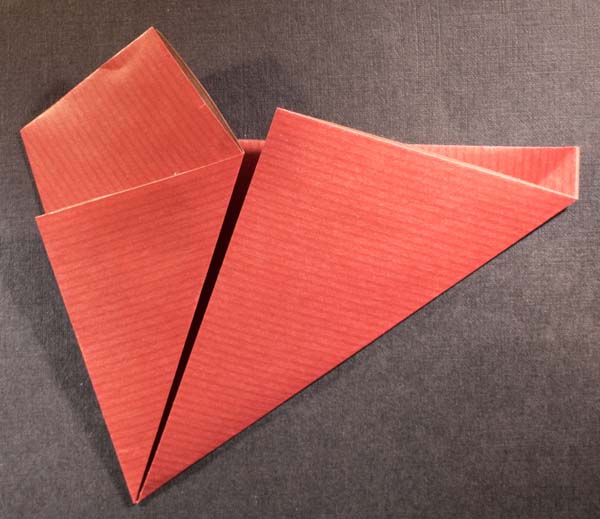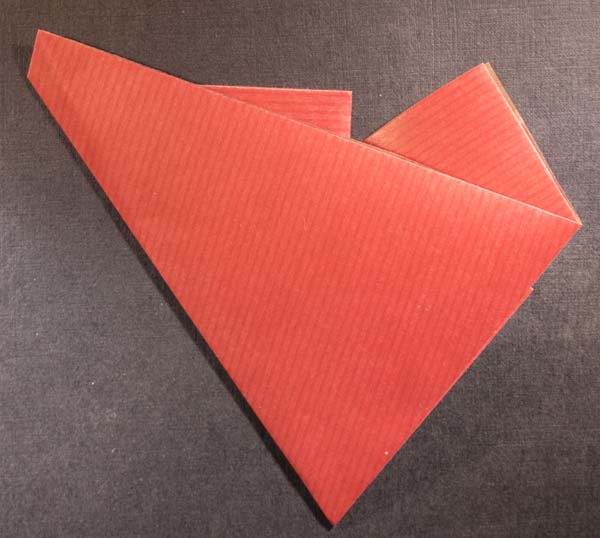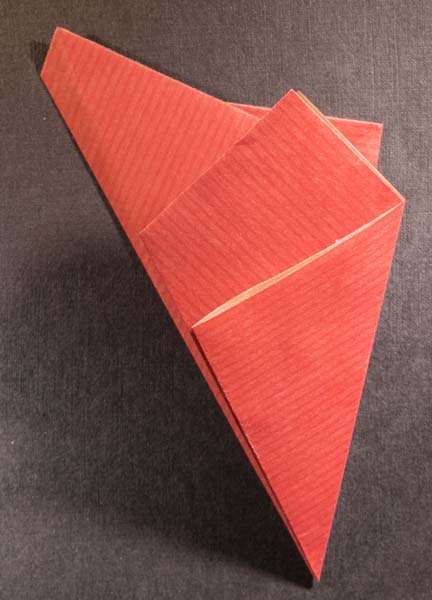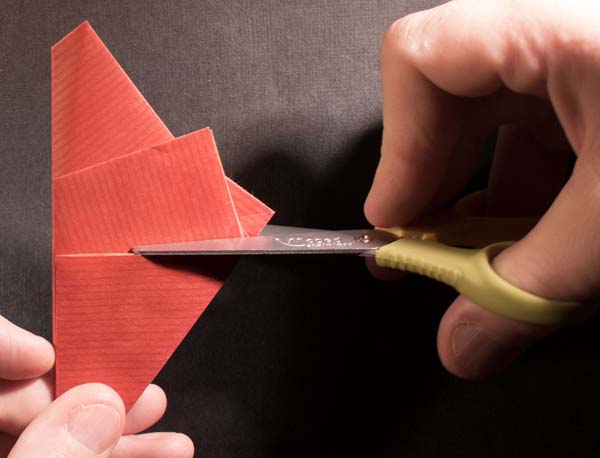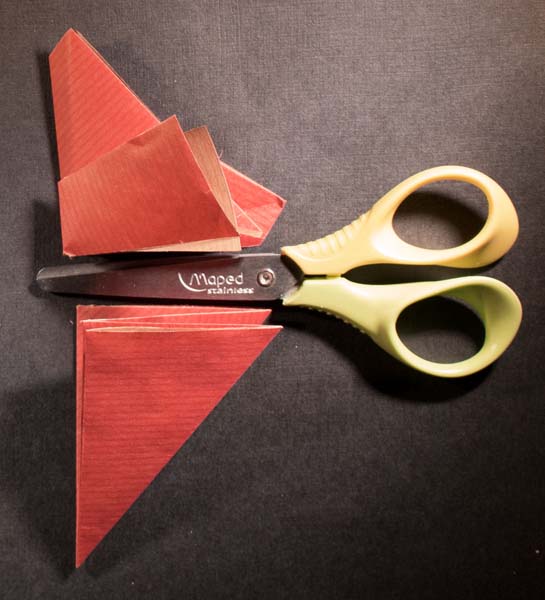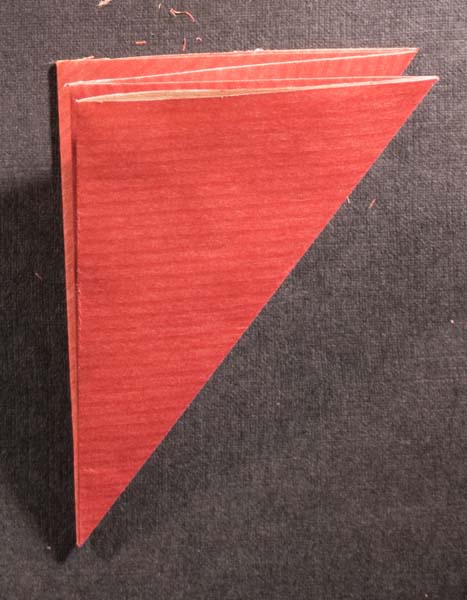 Lily base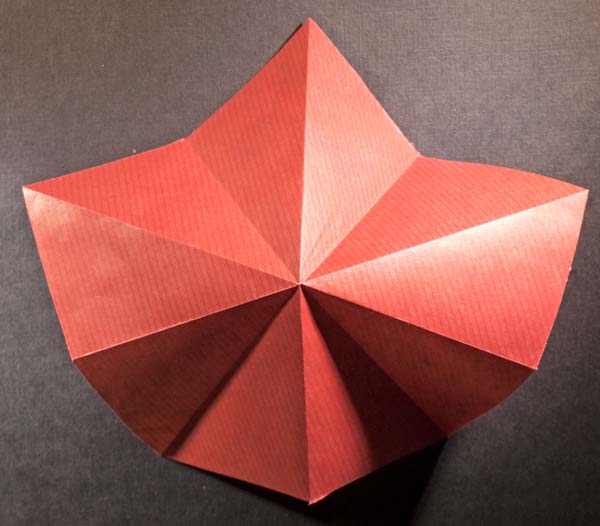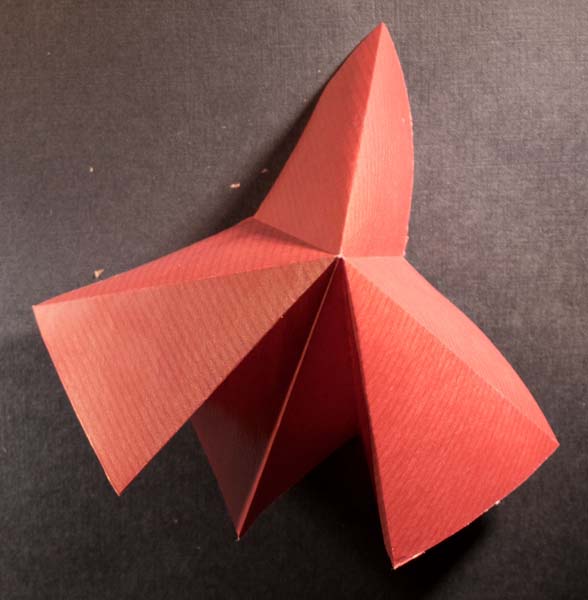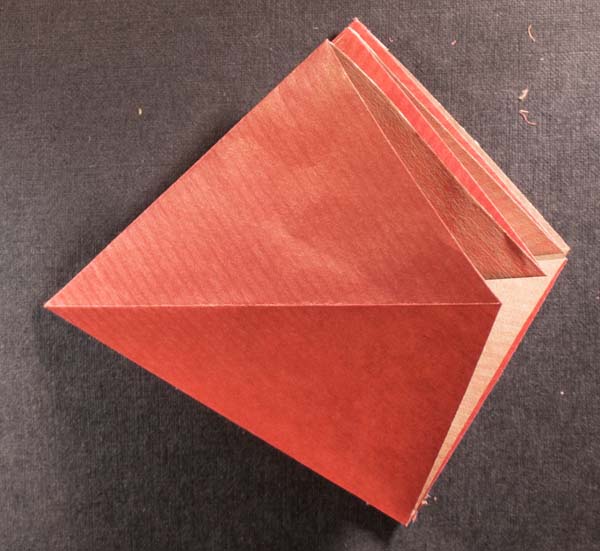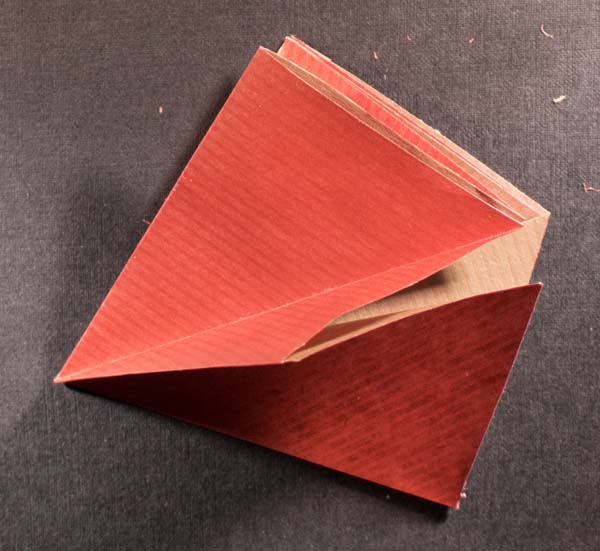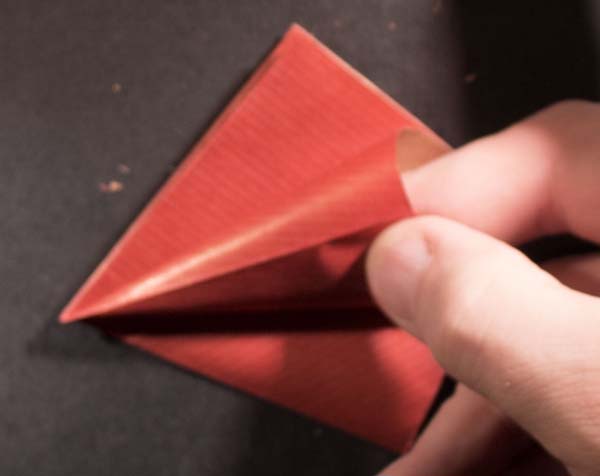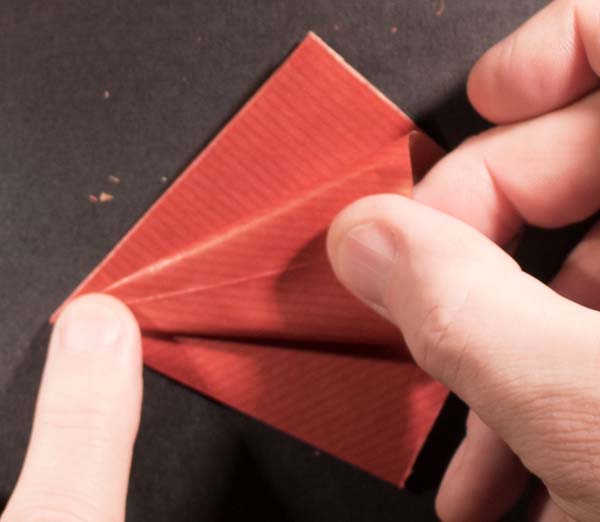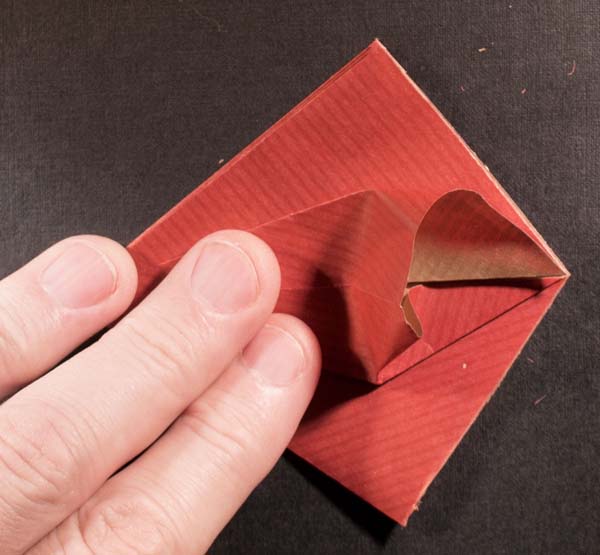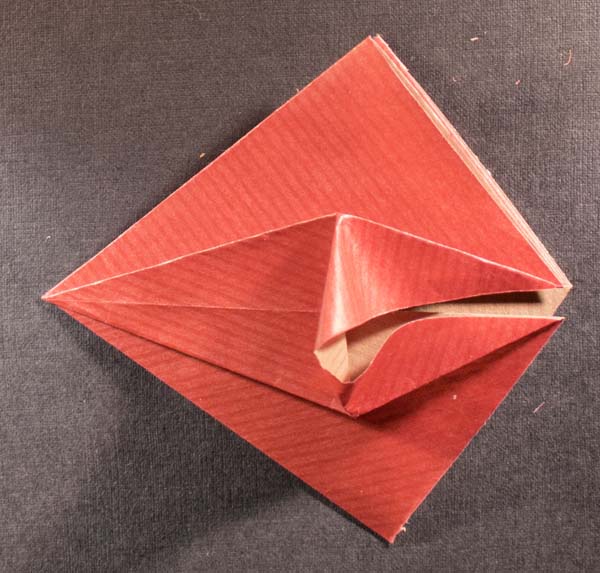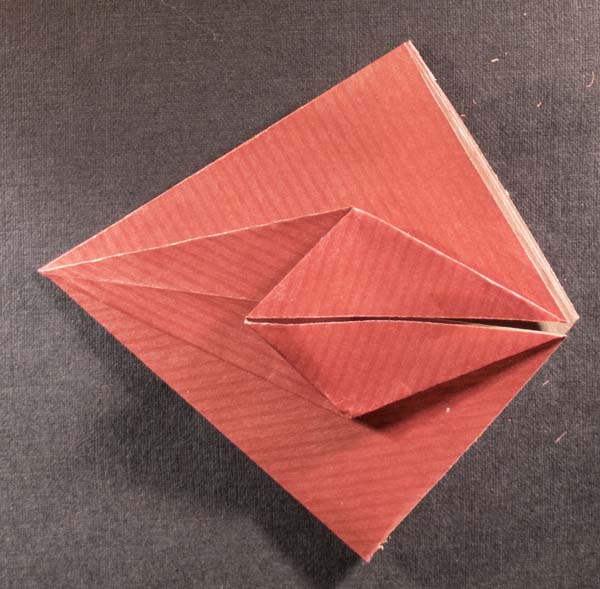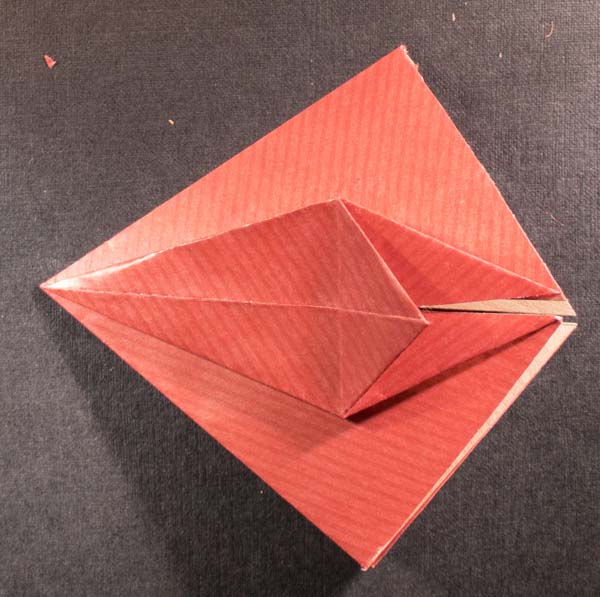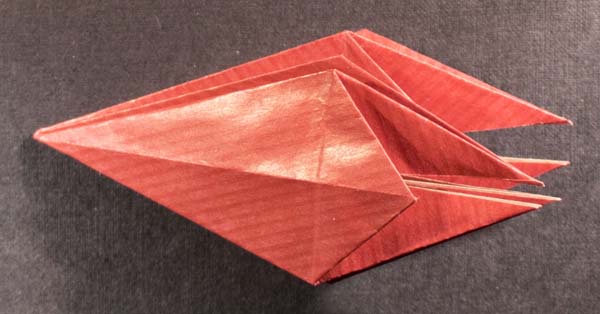 Preliminary folds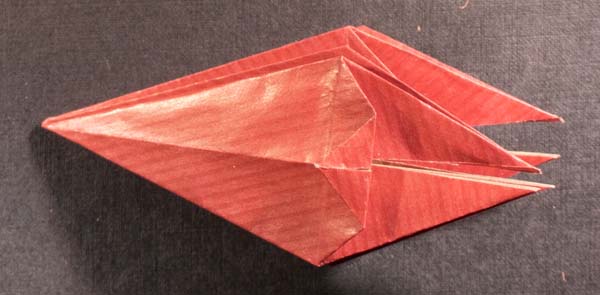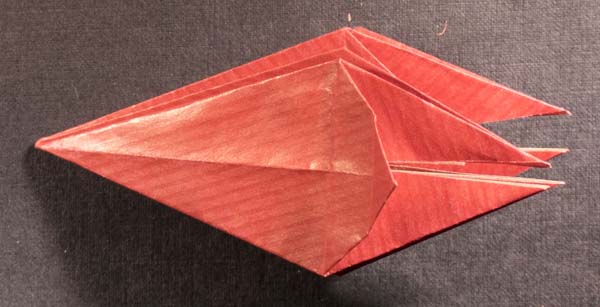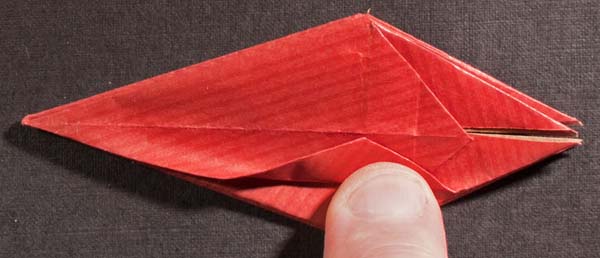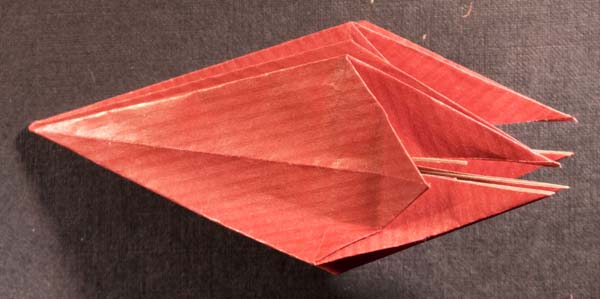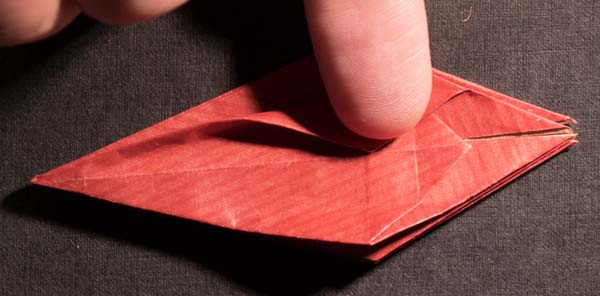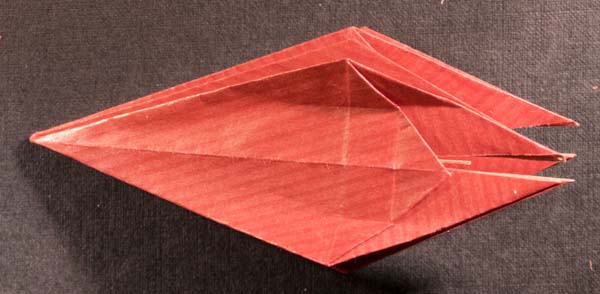 Sink to make the flower center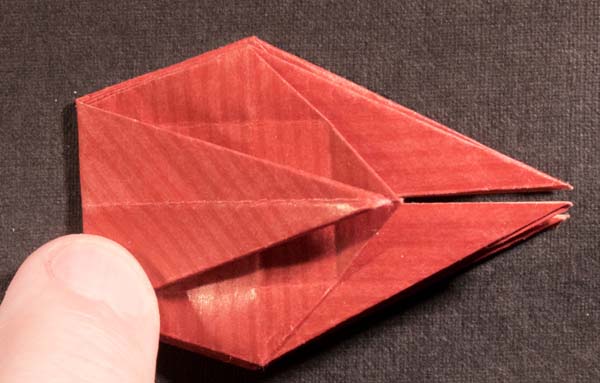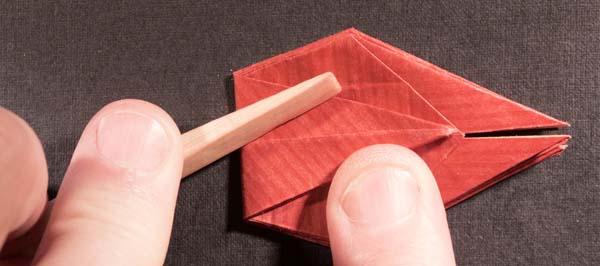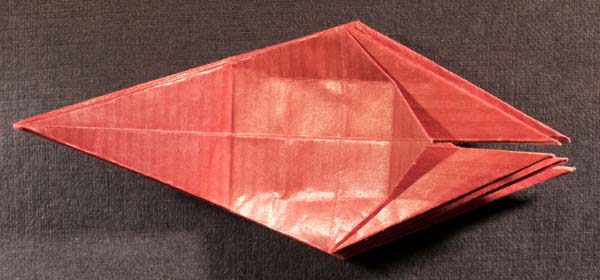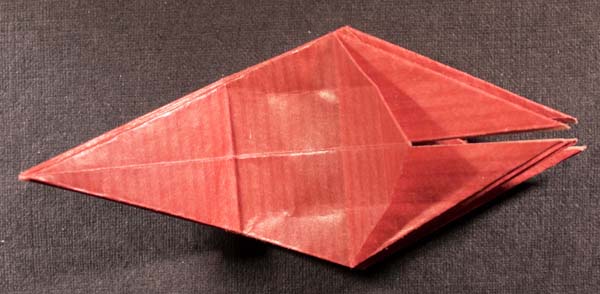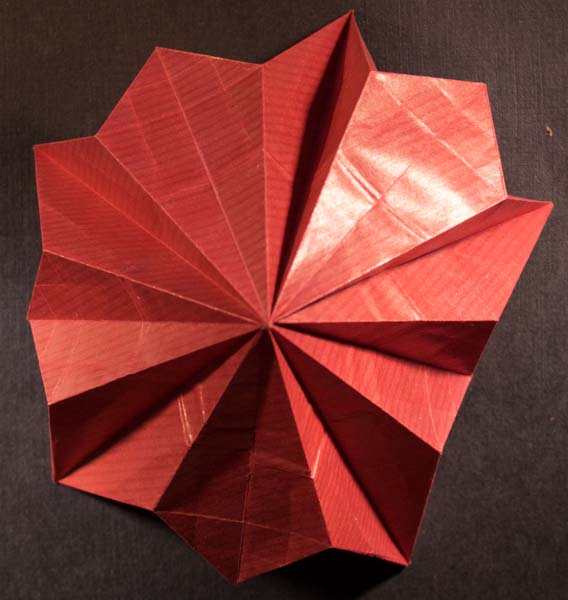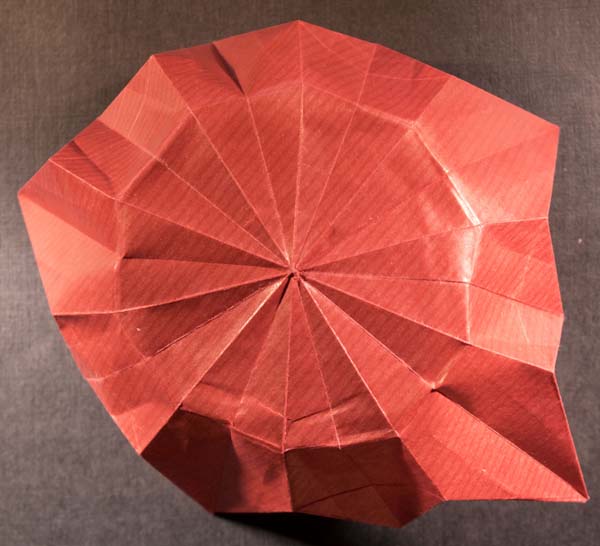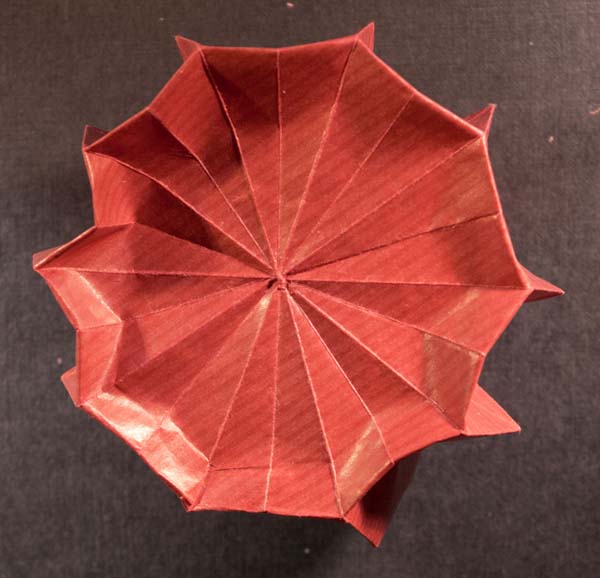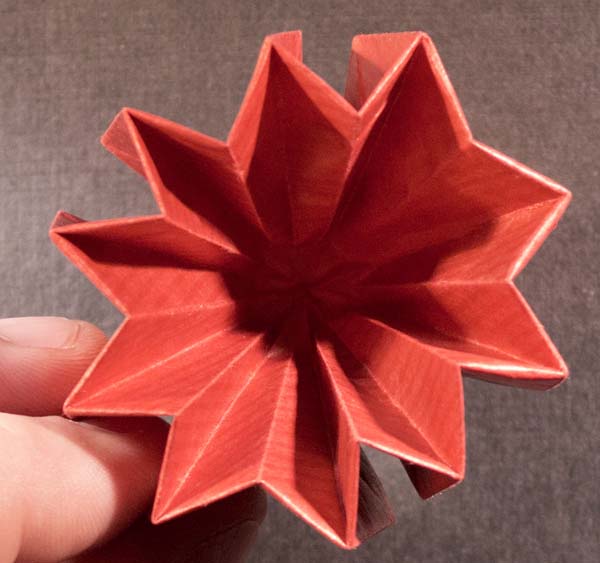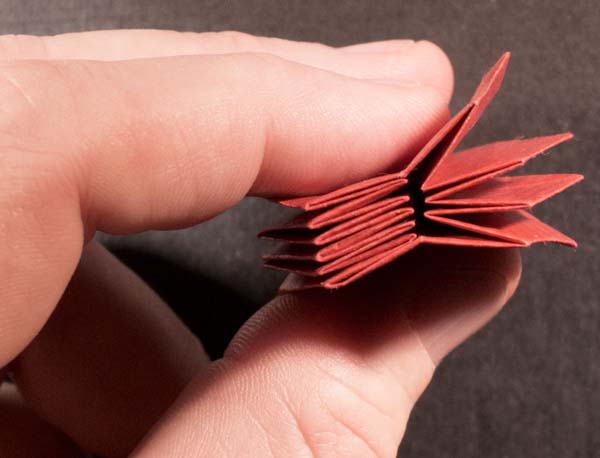 The leaves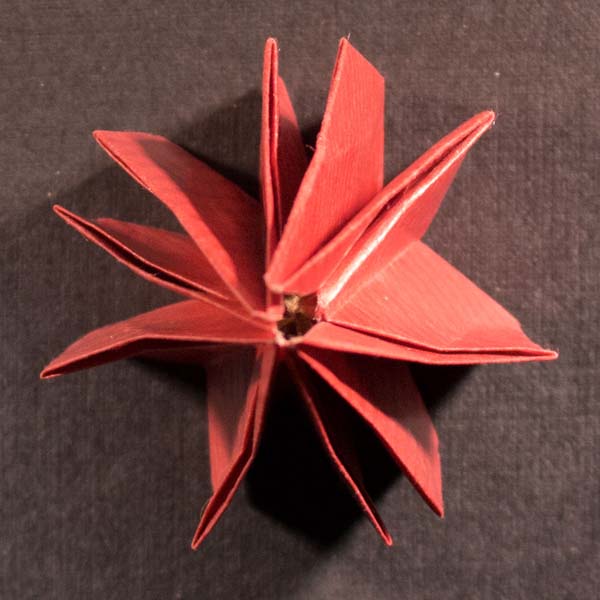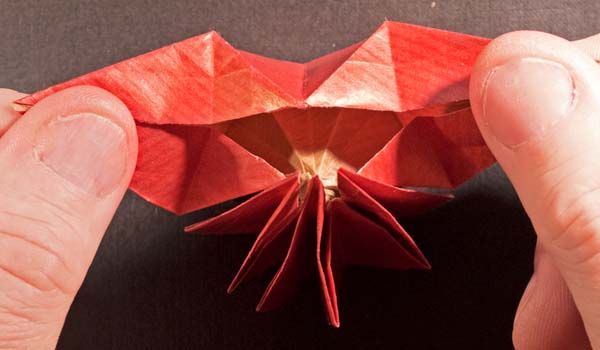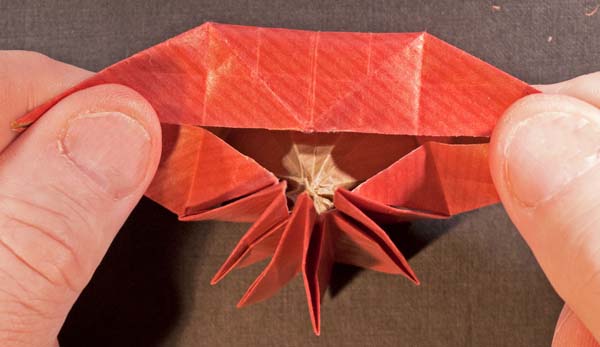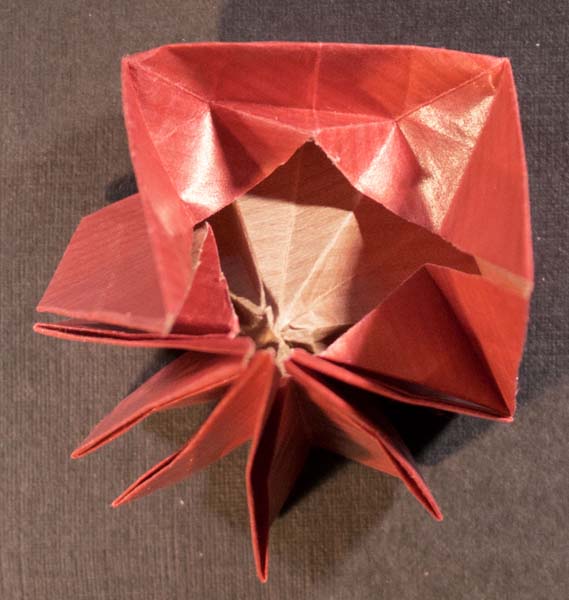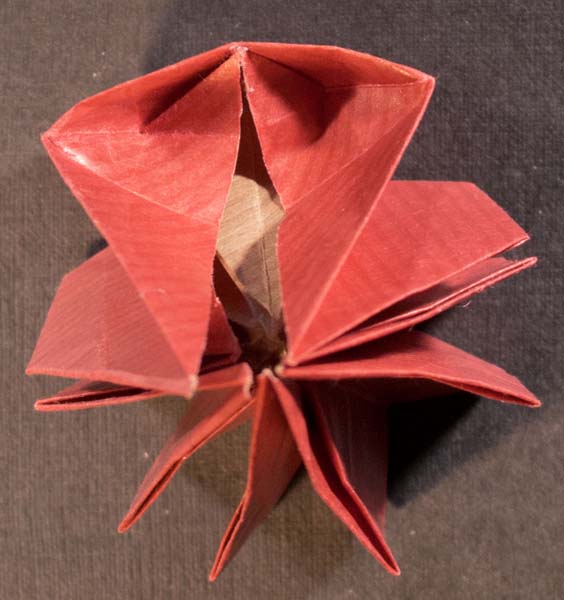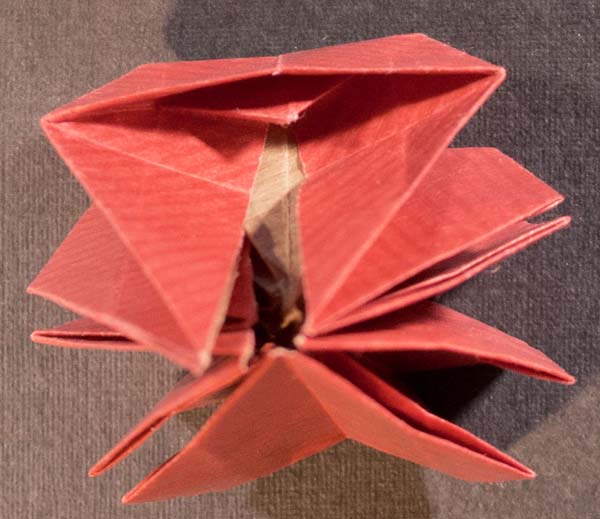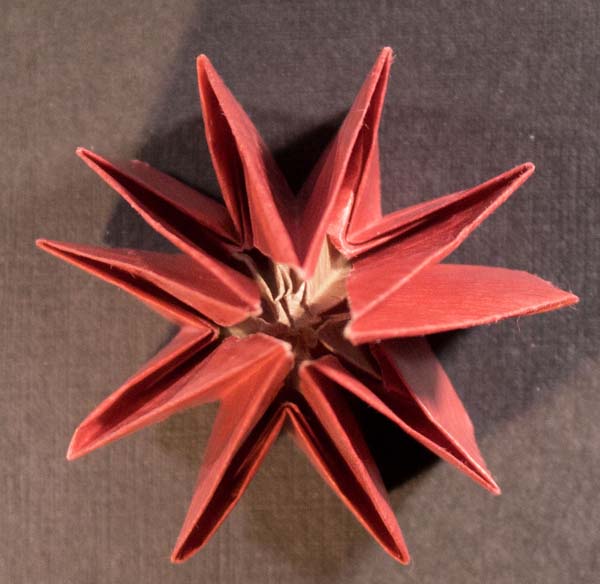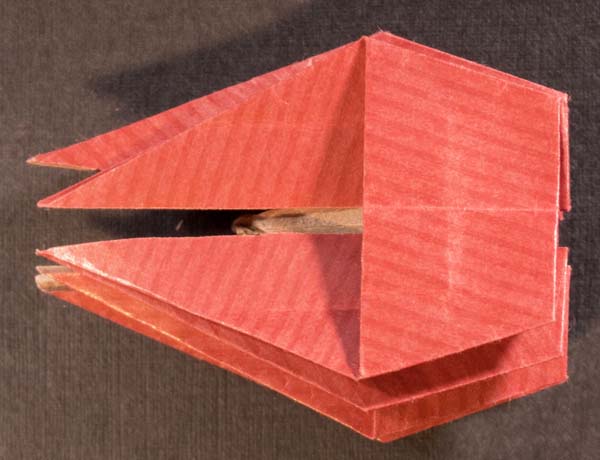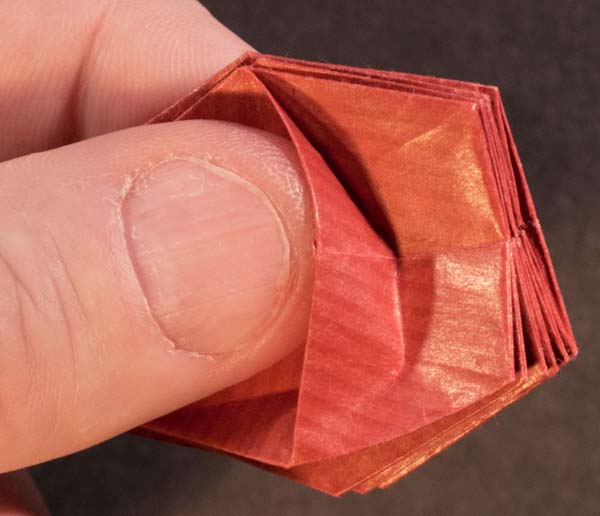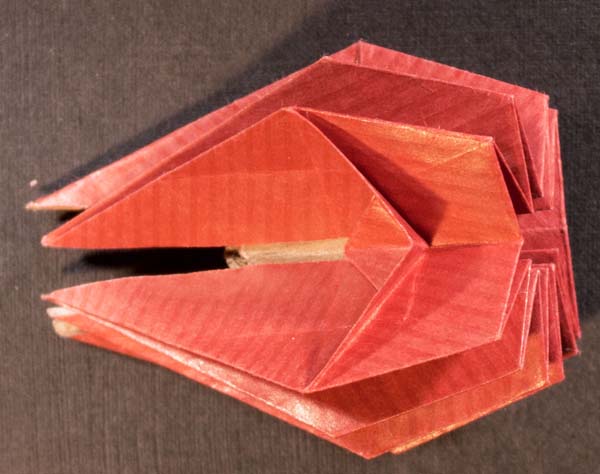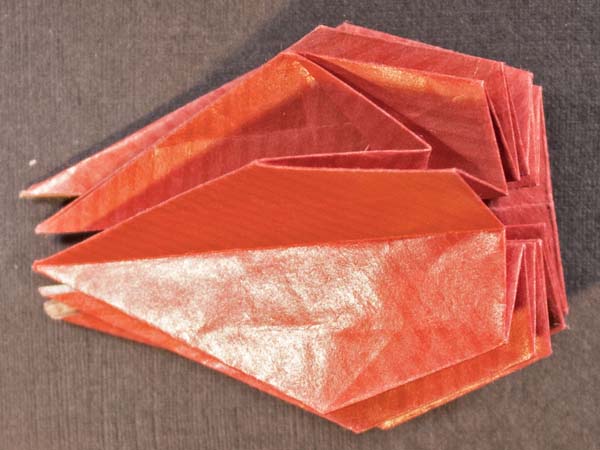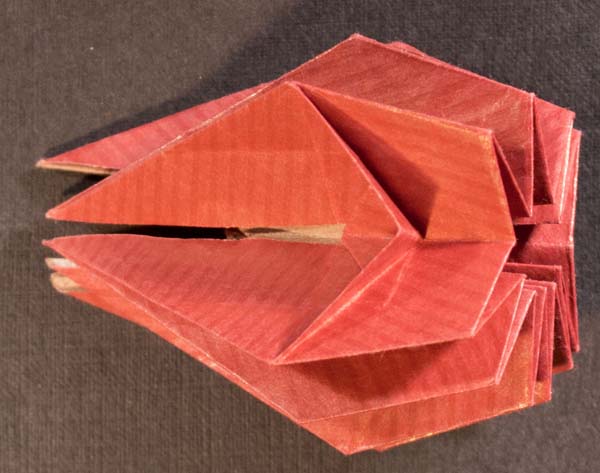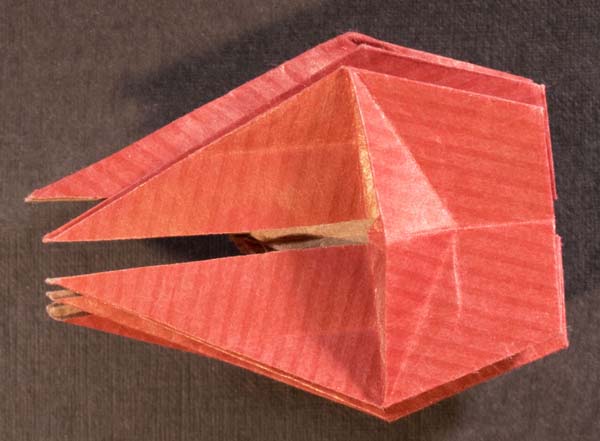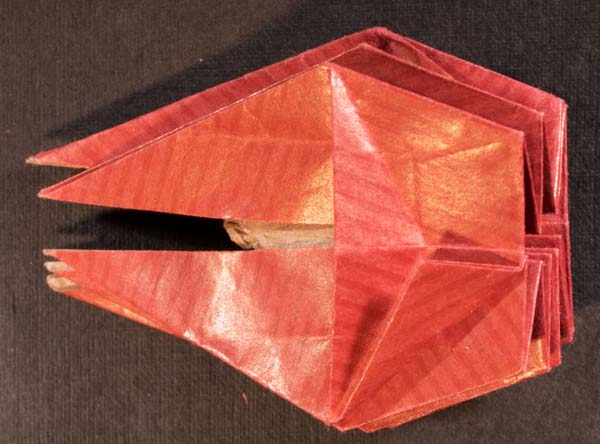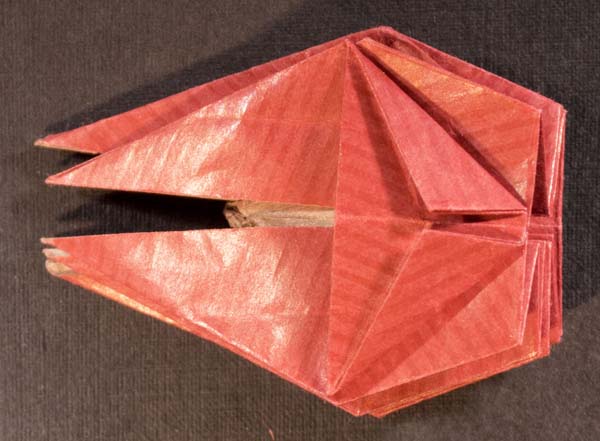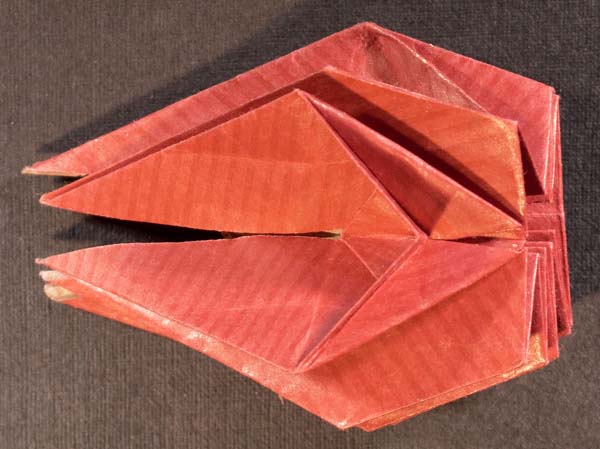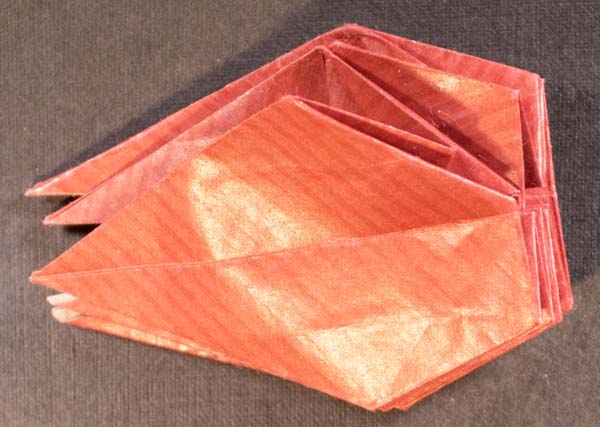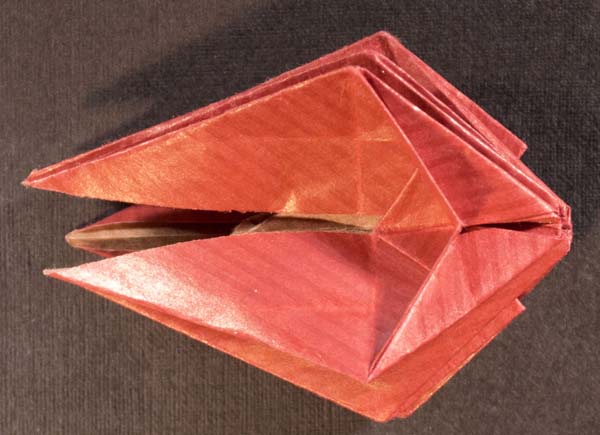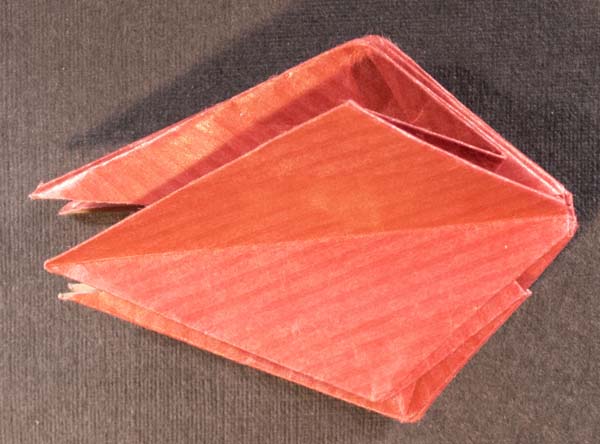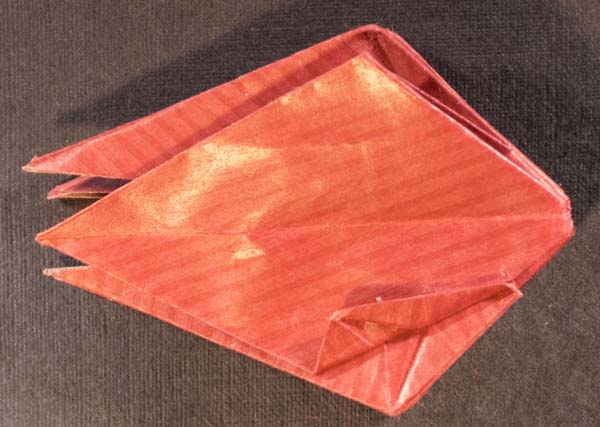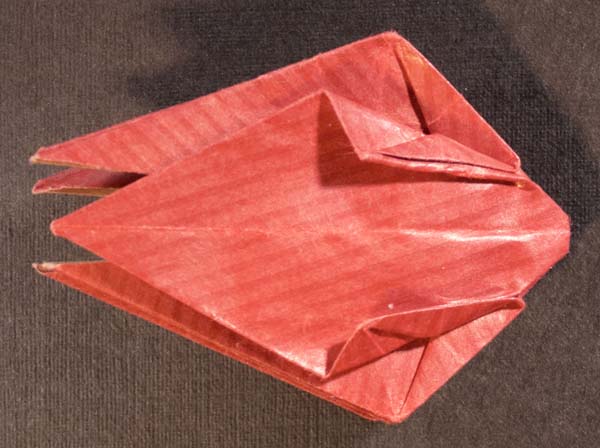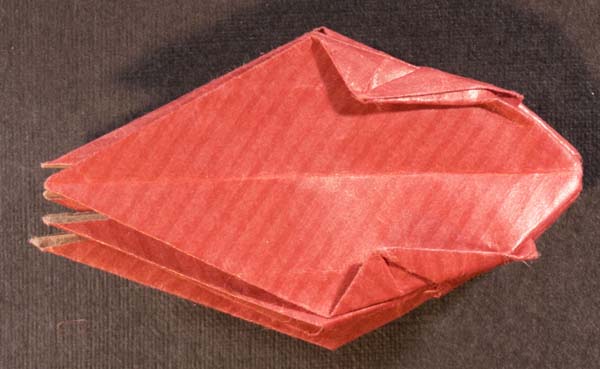 Opening the flower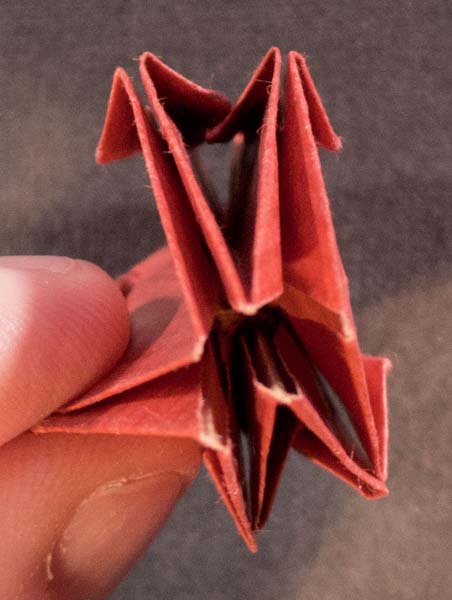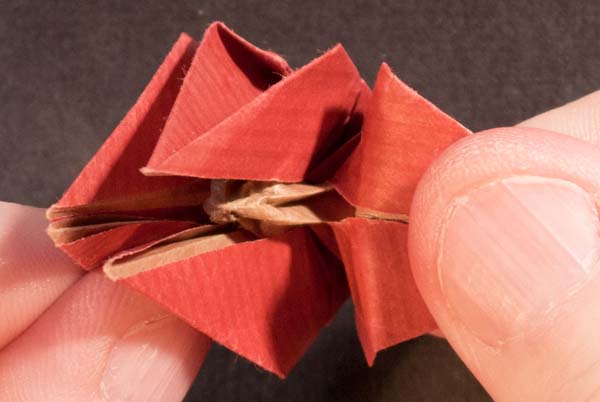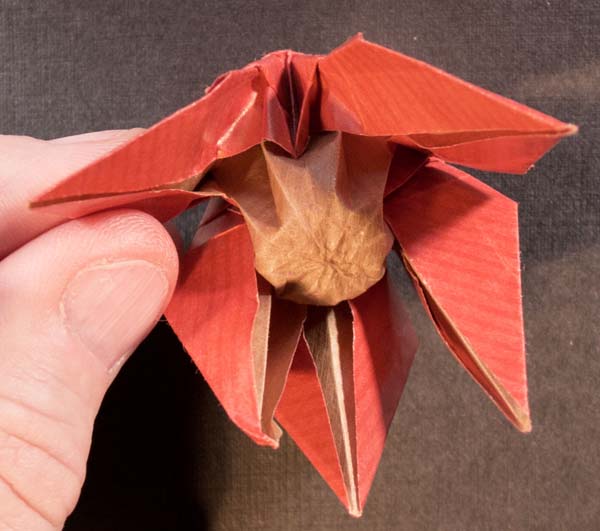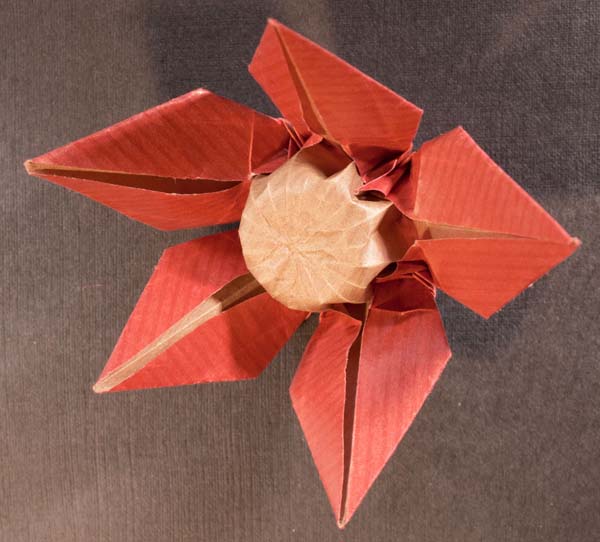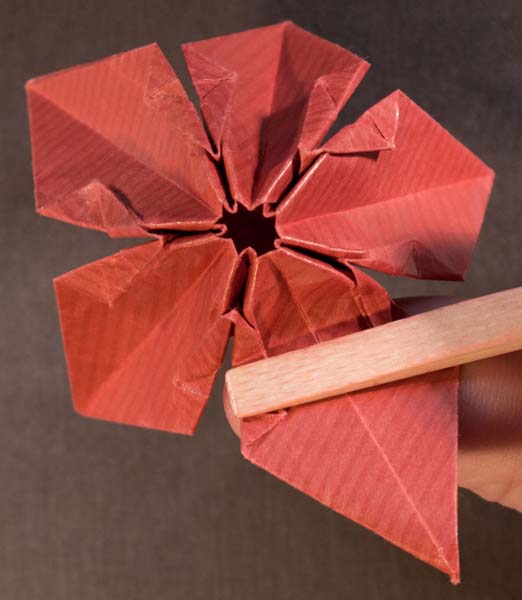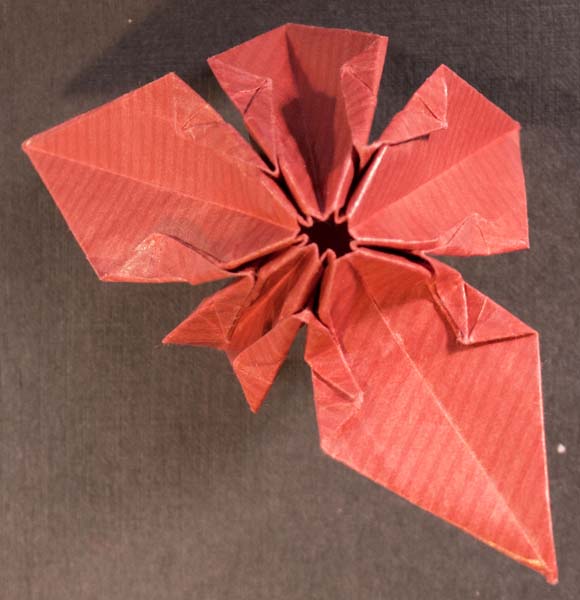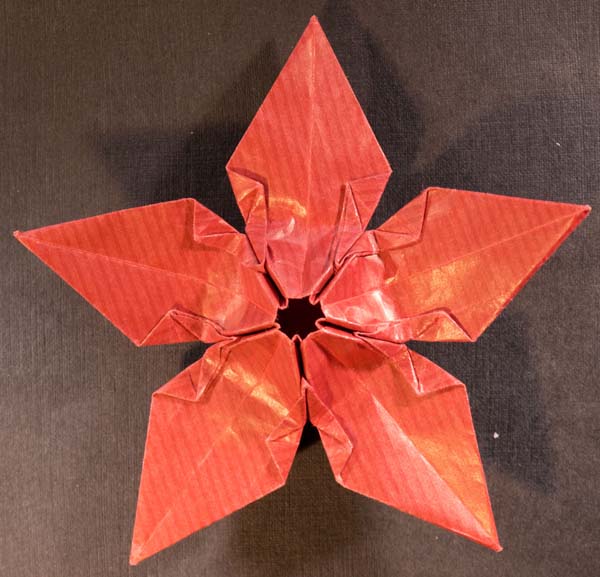 Flower center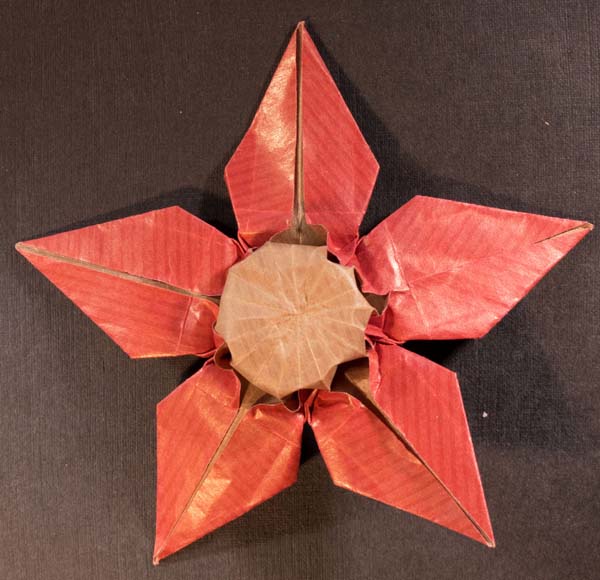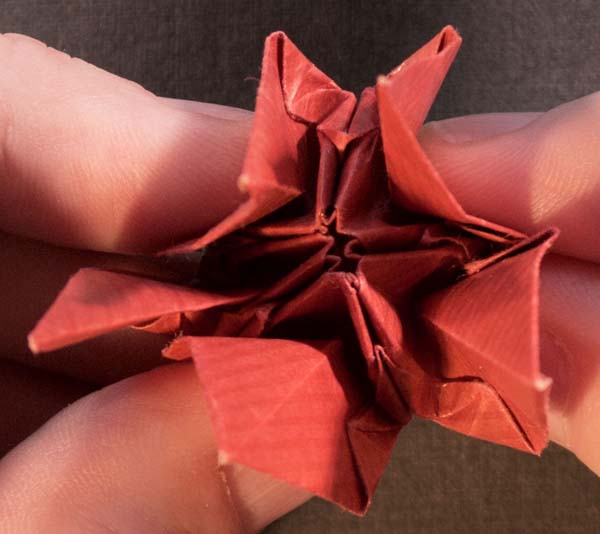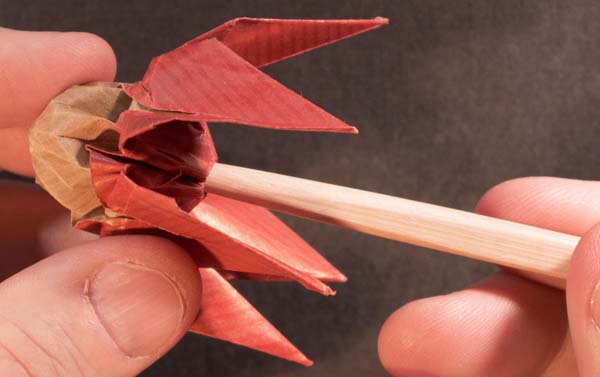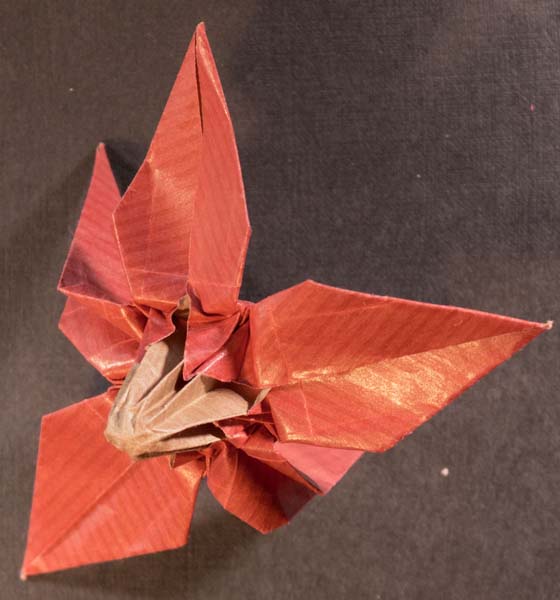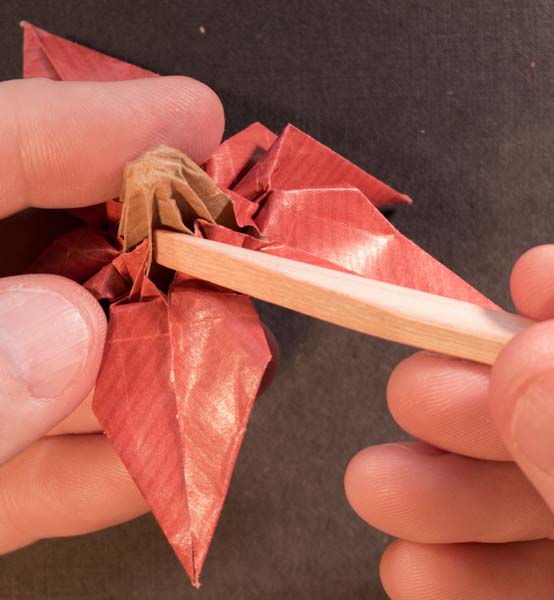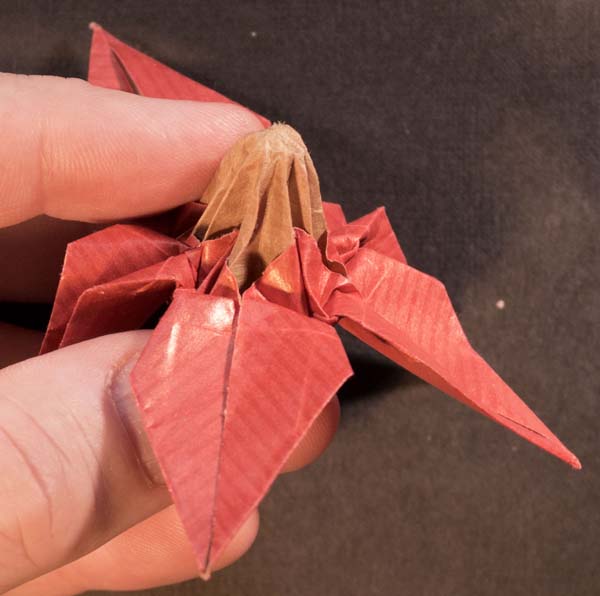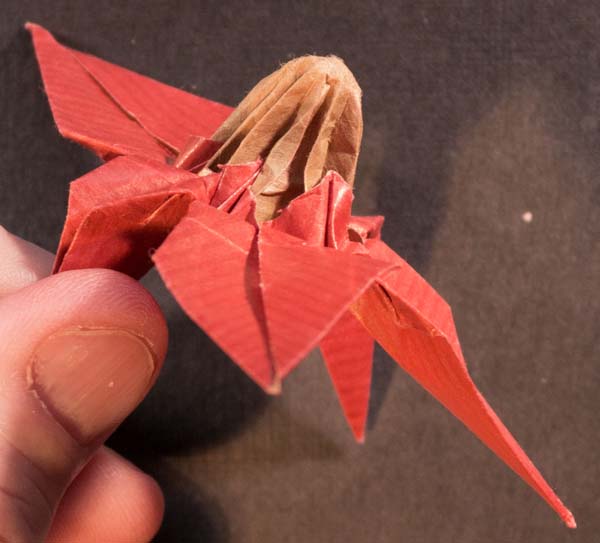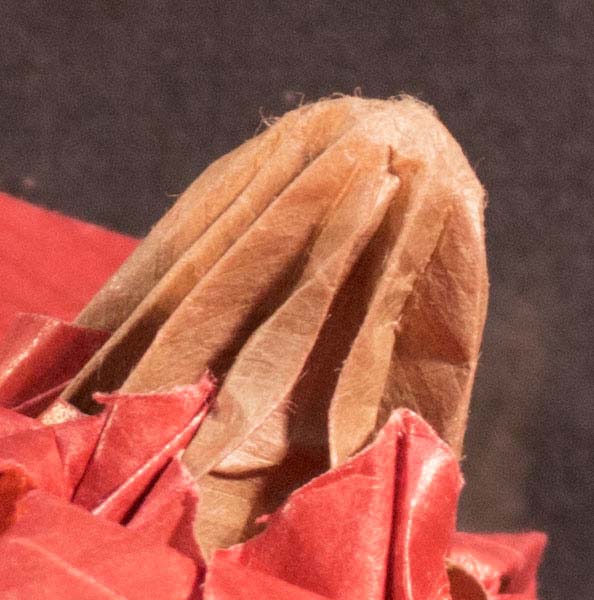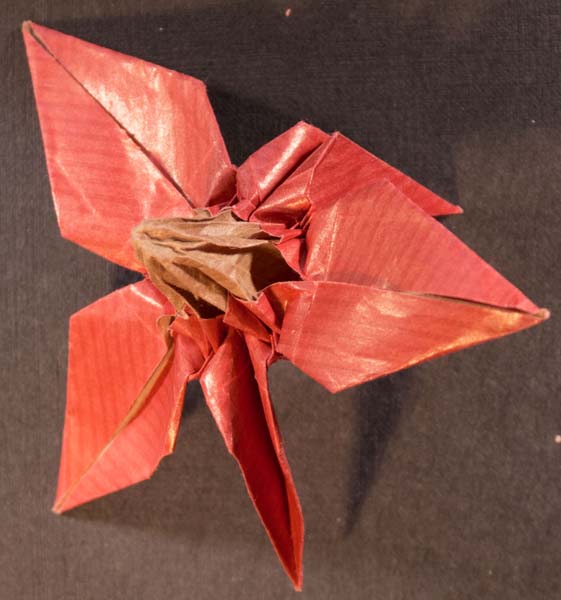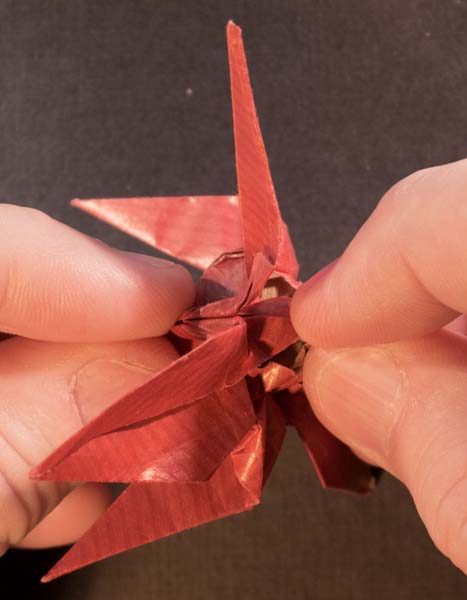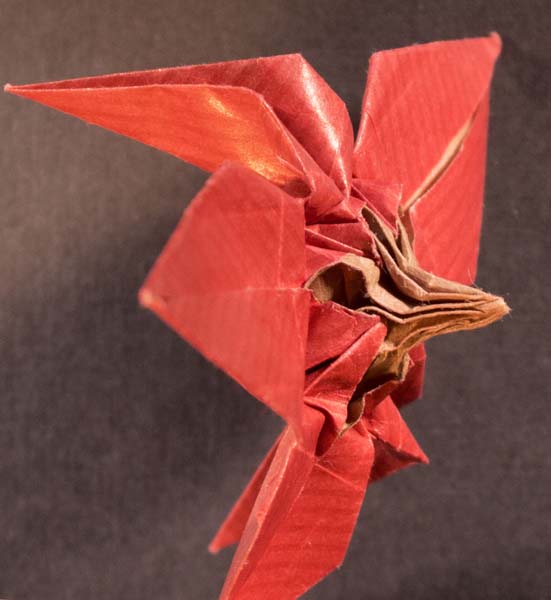 Finishing