Snap hexahedron / Gem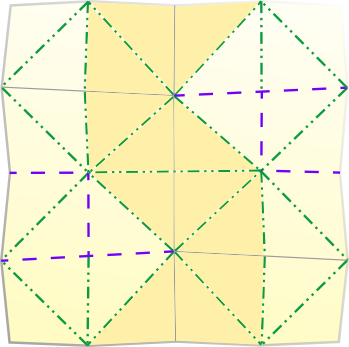 Action and geometry
The 'snap hexahedron is both an action model, a juvel with a surprising end, and has a satisfying folding sequence when you first have learned the flick-flick-flick sequence by heart.
The paper could be a bit thick, e.g. thin cardboard. Mono-colour is fine, the back side is entirely hidden.
See also weekly fold 2015.
The folding