Dragon Smaug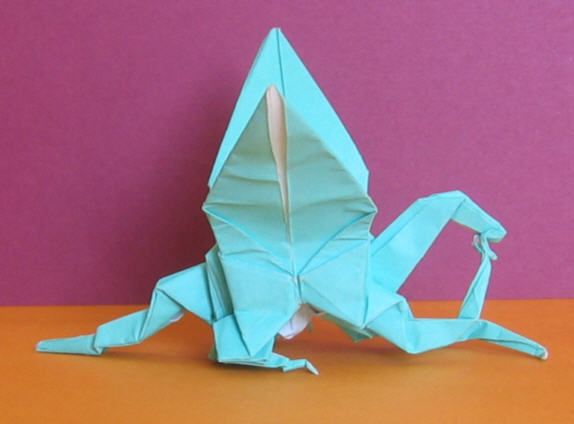 Right from the Hobbit
This dragon is really good though not too easy to fold. Don't use small paper, 20x20 cm or bigger is recommended.
The folding
Blintz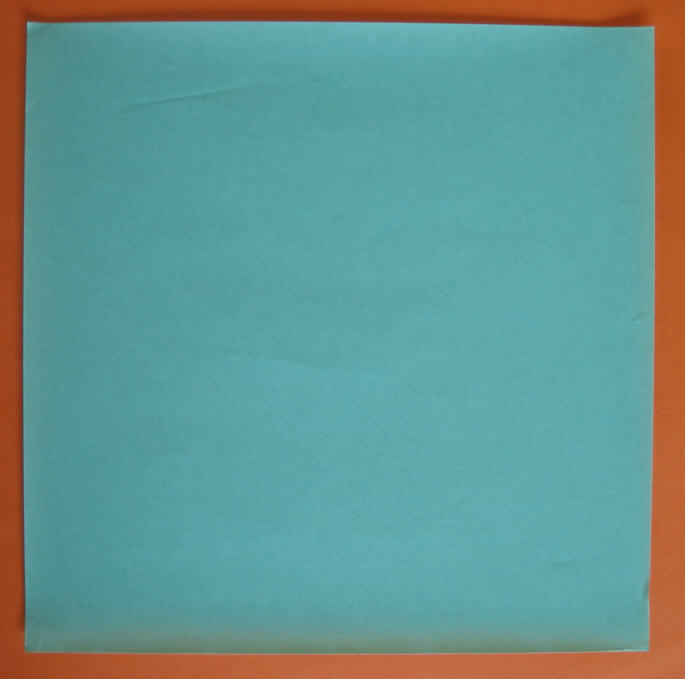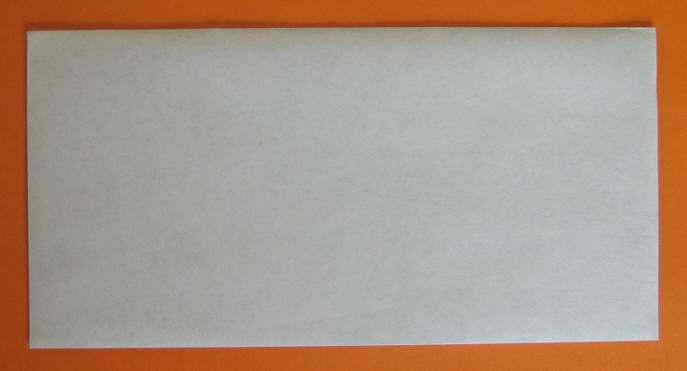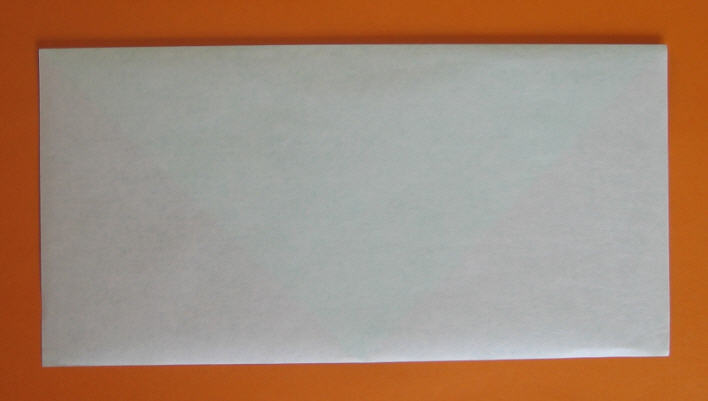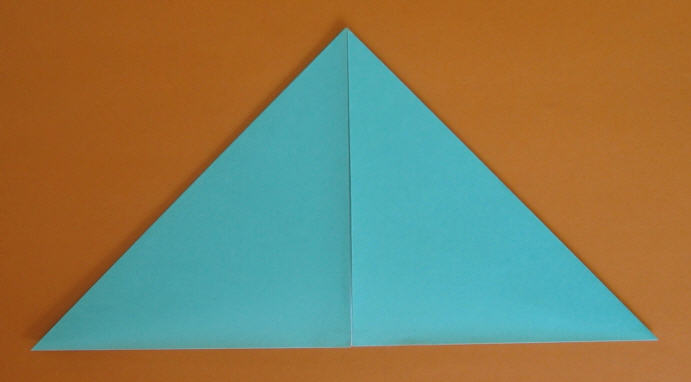 Preliminary bird base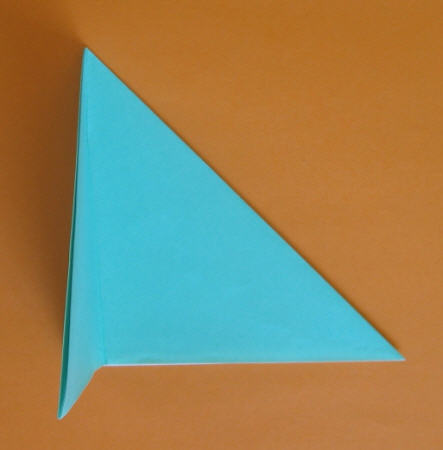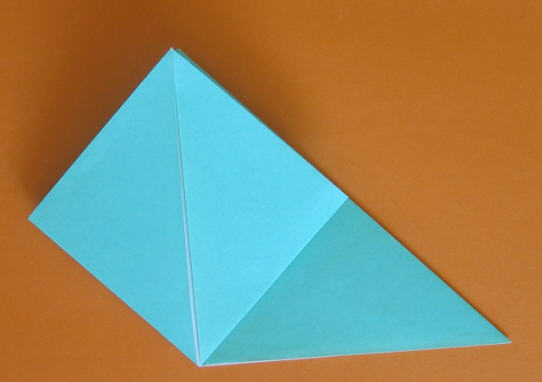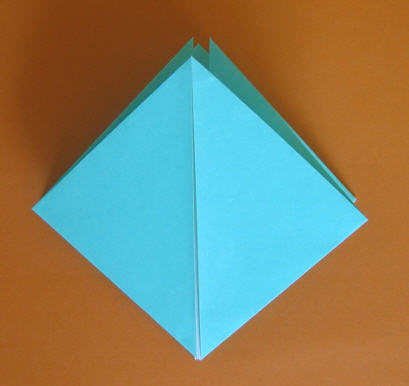 Bird base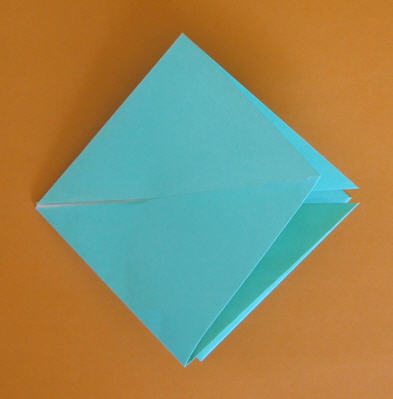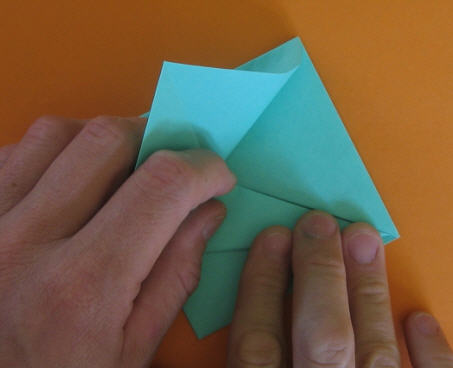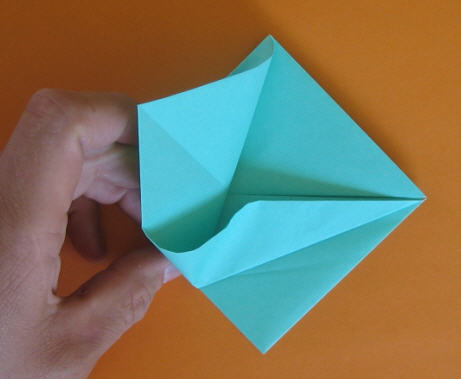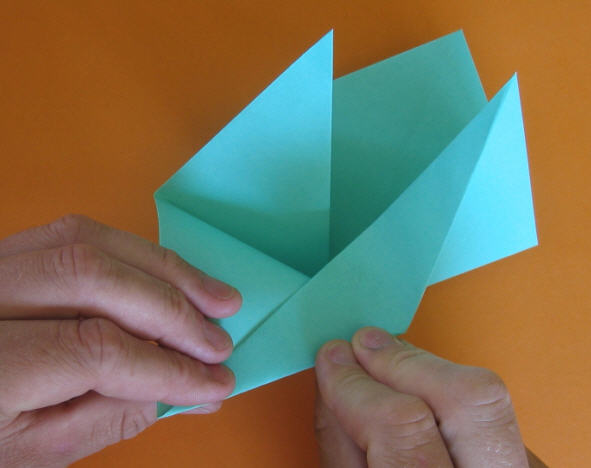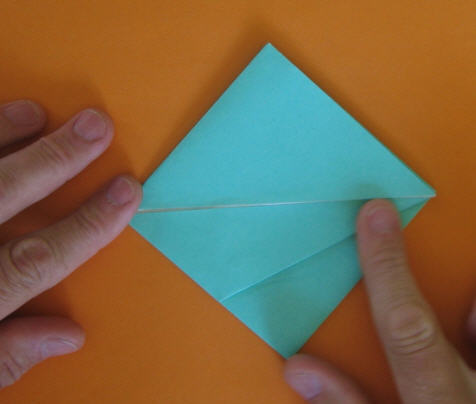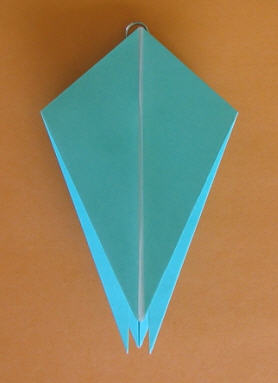 Pull out the blintzed paper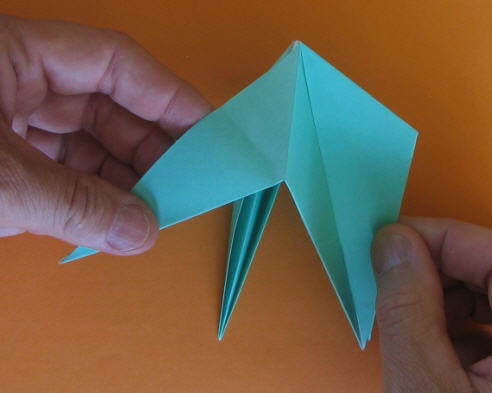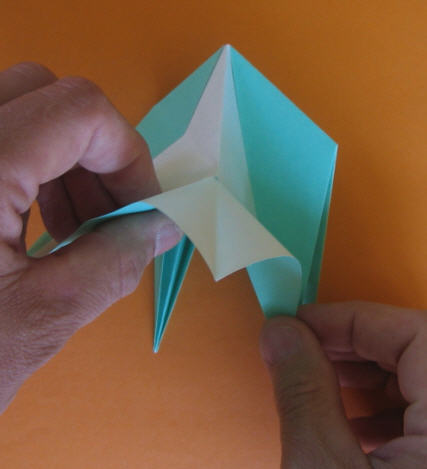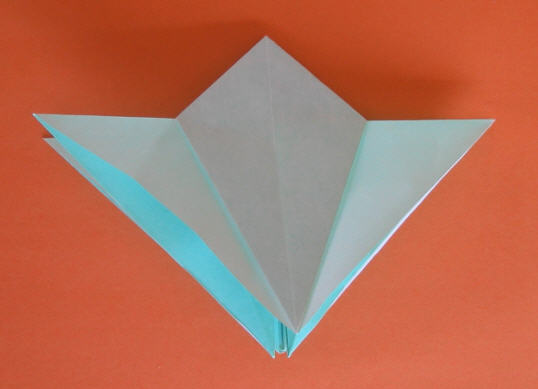 White outside - but only for a moment
Extra flaps for legs, head and tail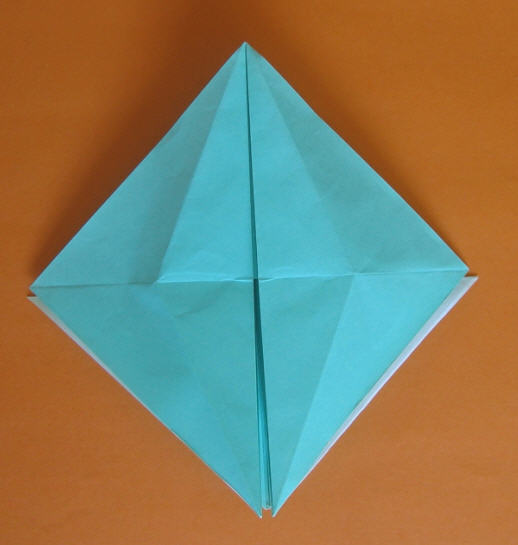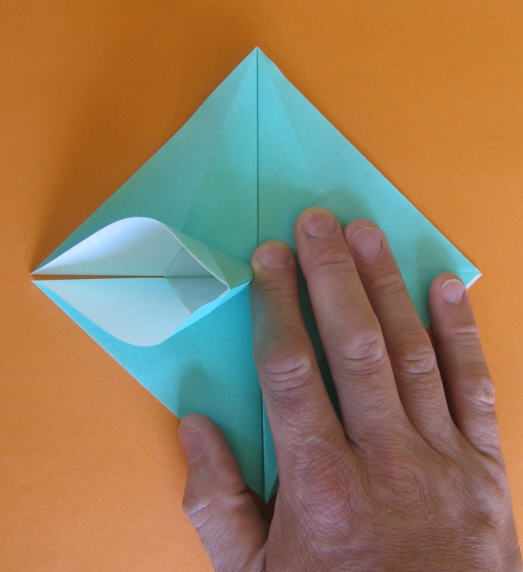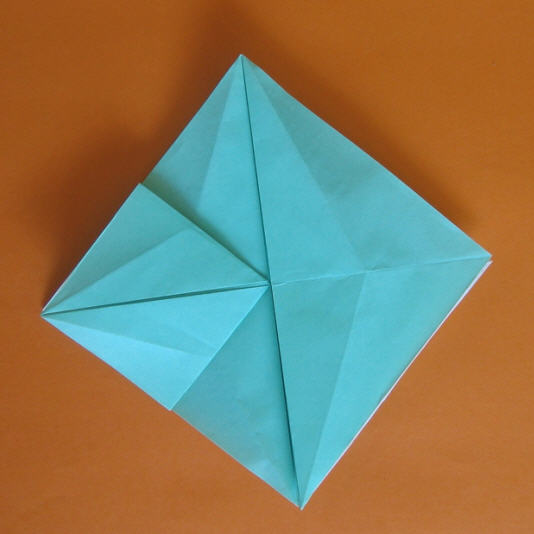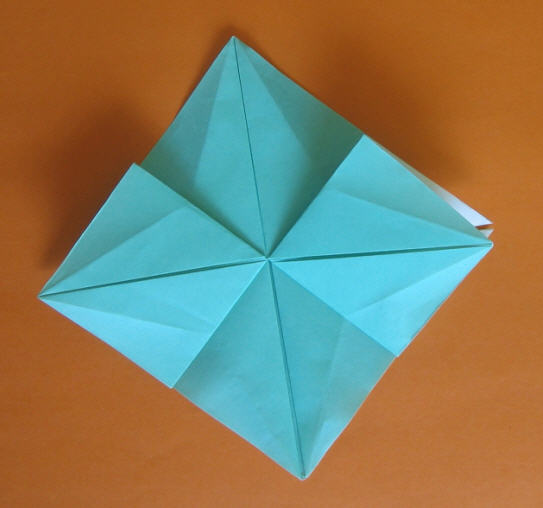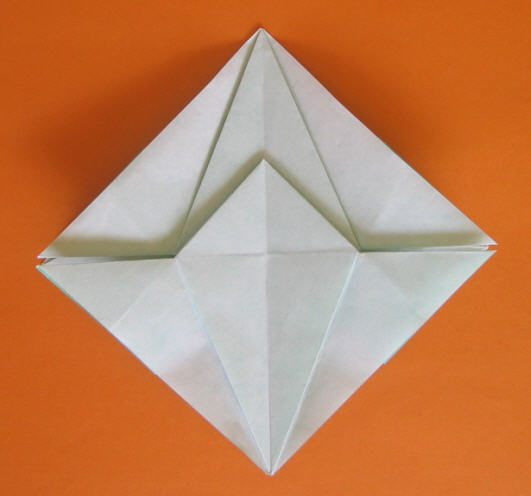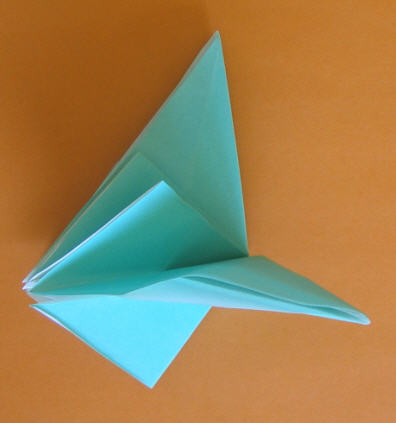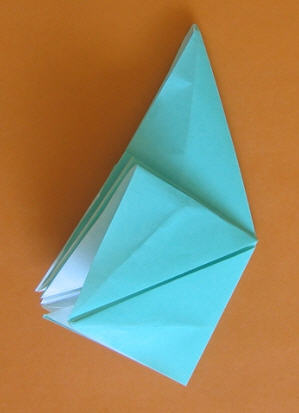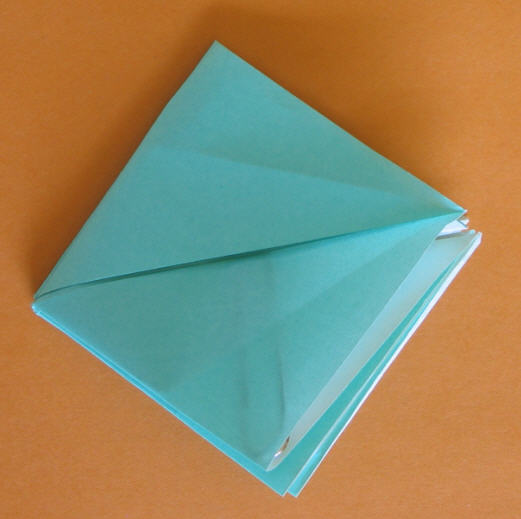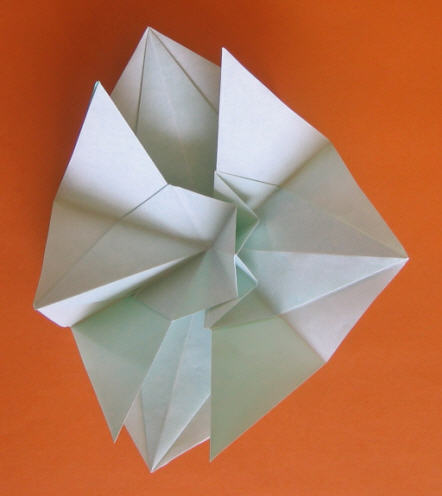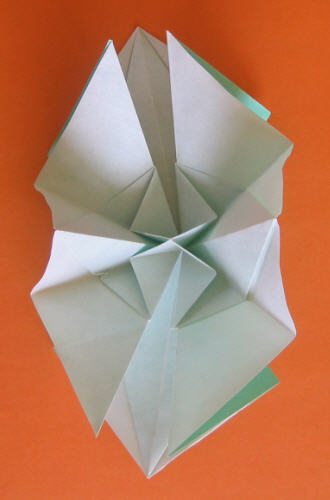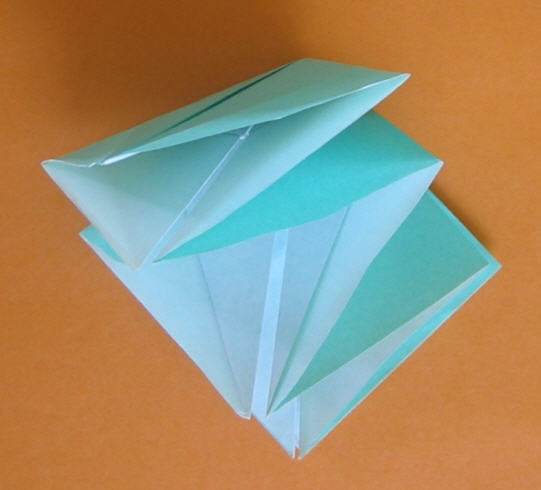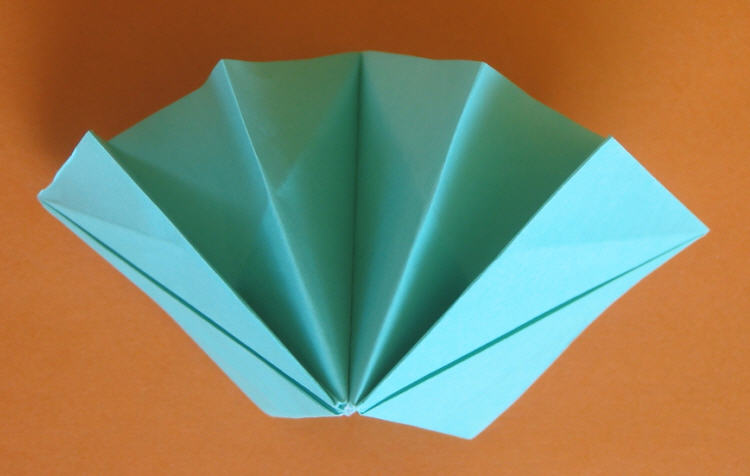 Form points for legs, head and tail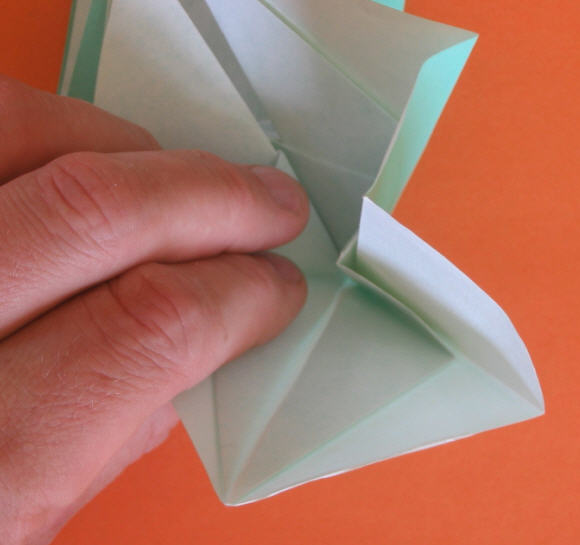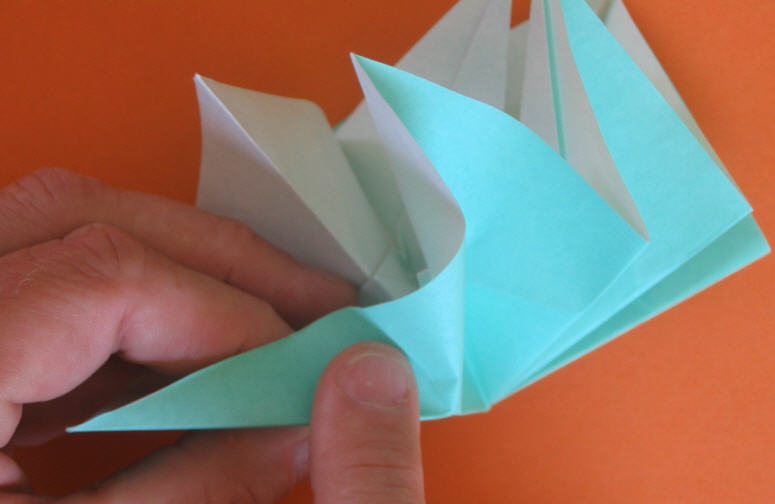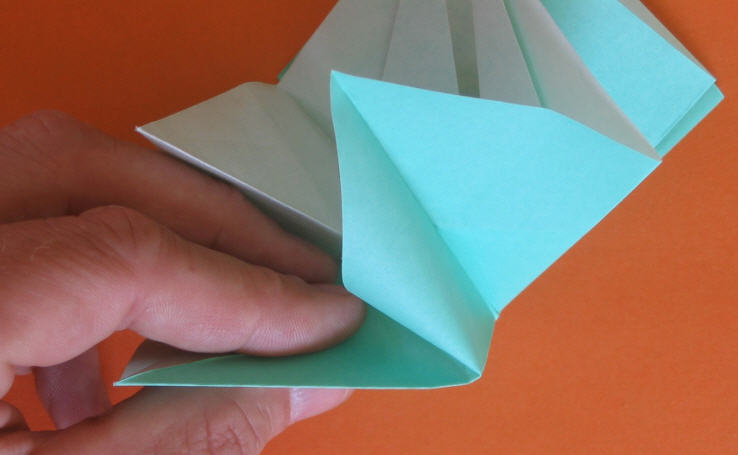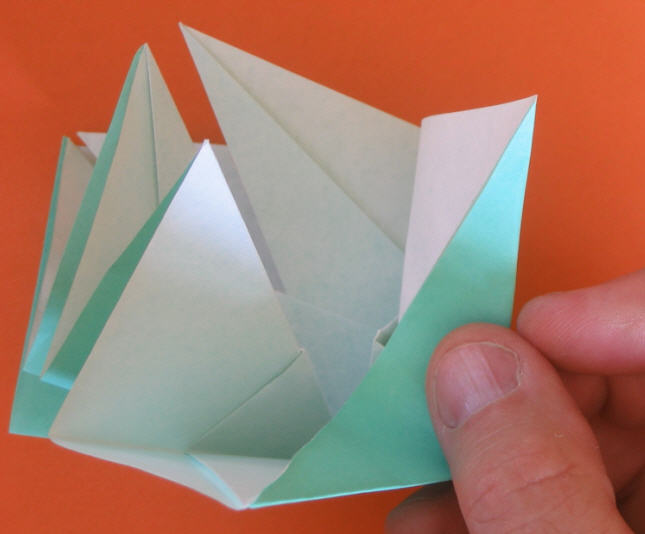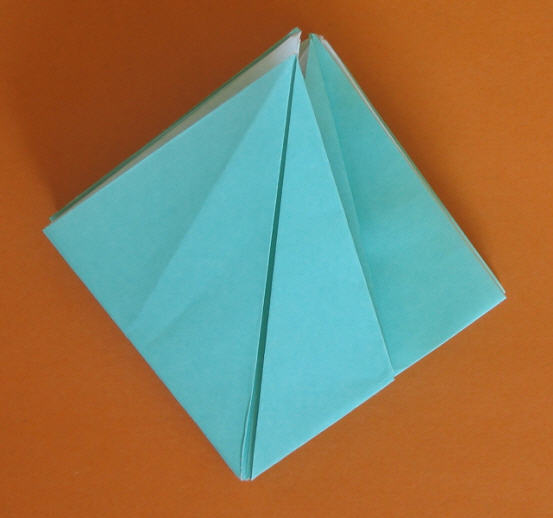 Looks like halfwise to the birdbase, just with double the points.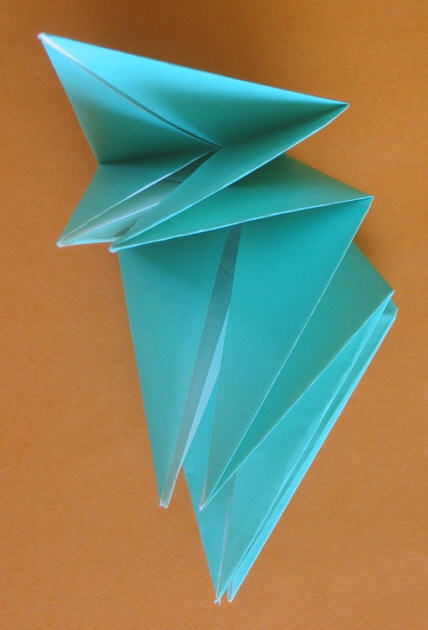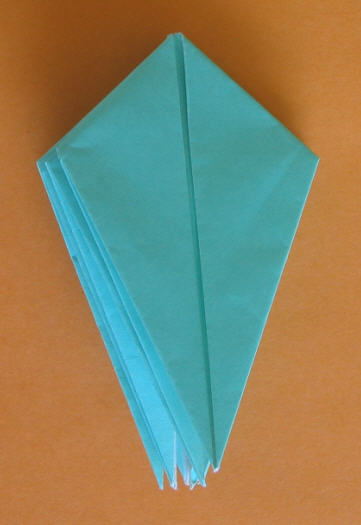 Fold up the wings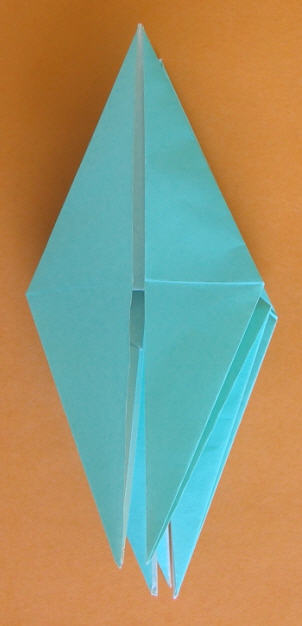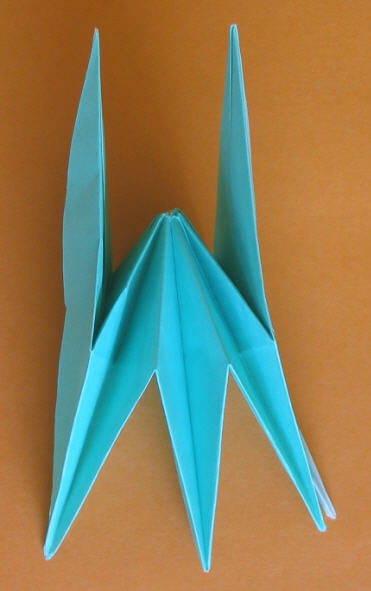 Narrow legs etc.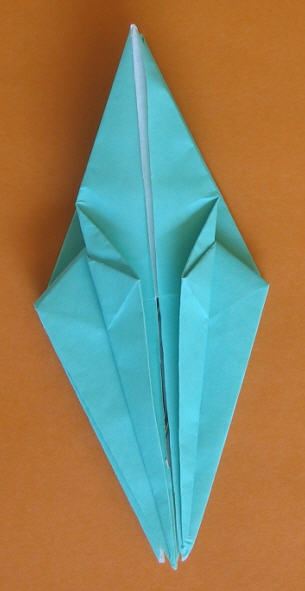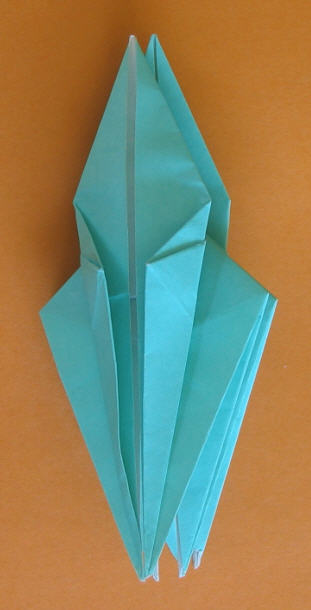 That was the easy. Now narrow the remaining four, two in each side.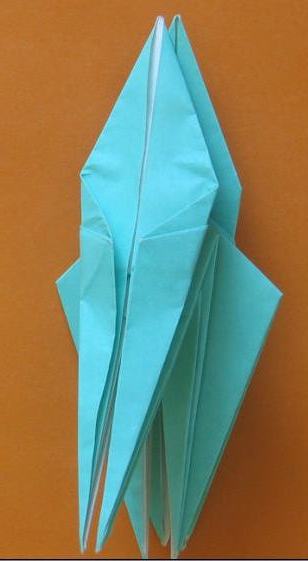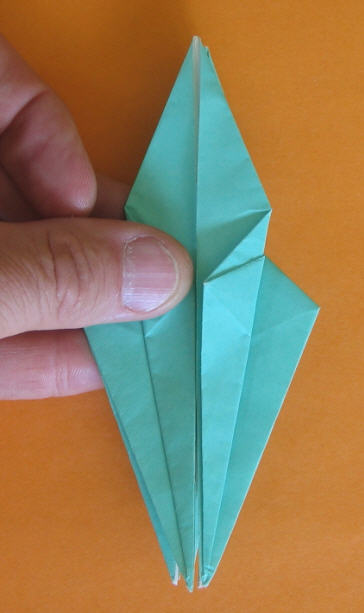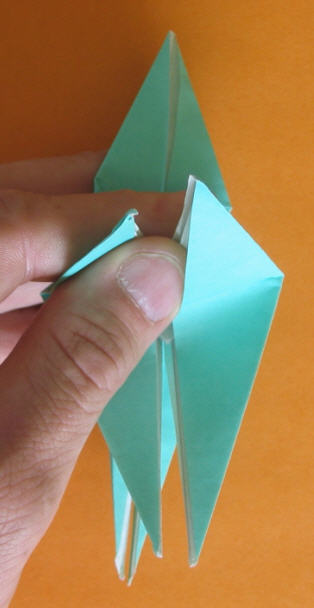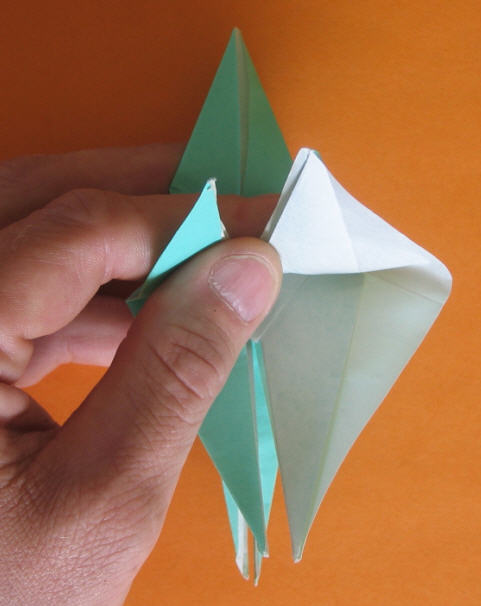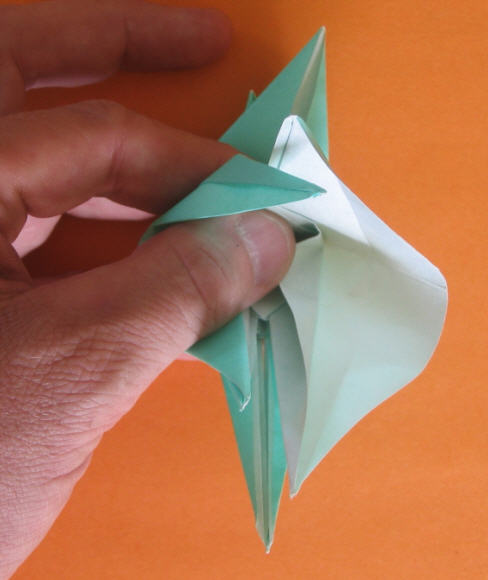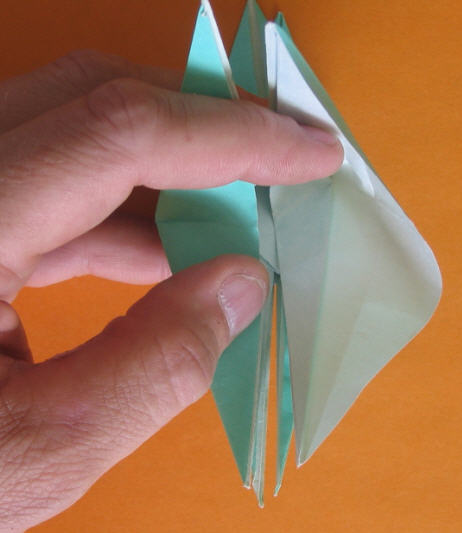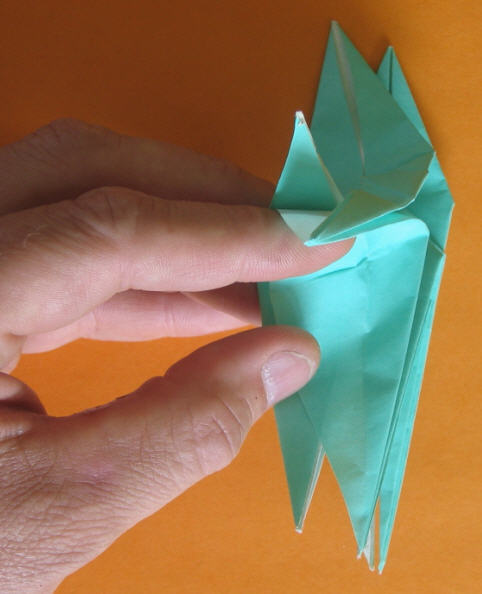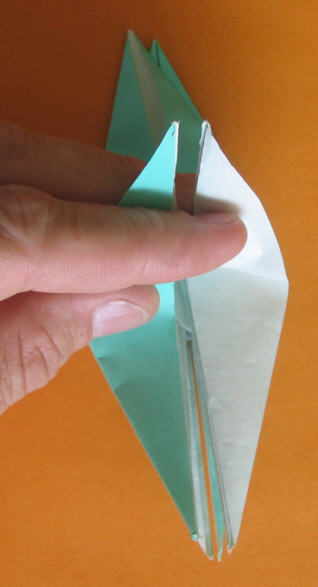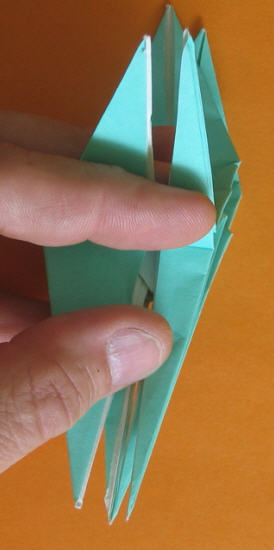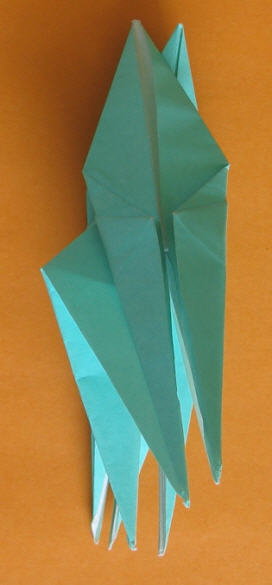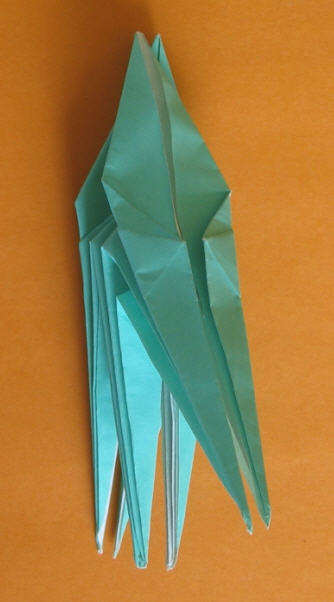 The tail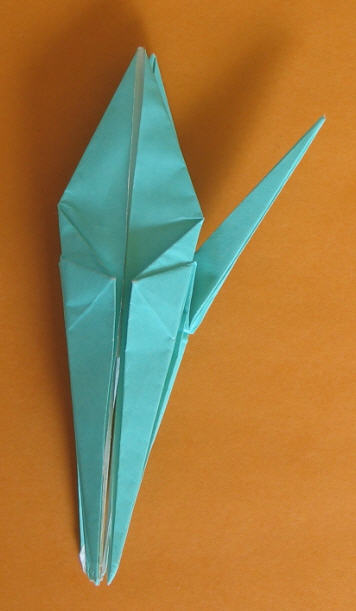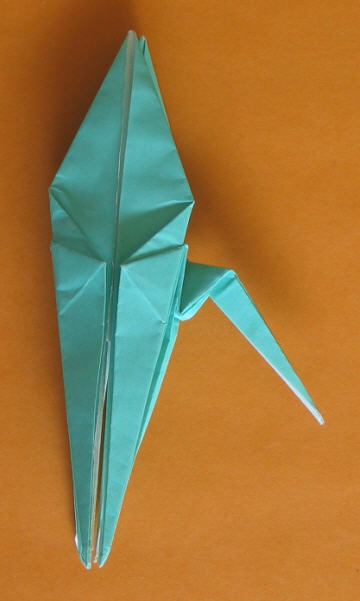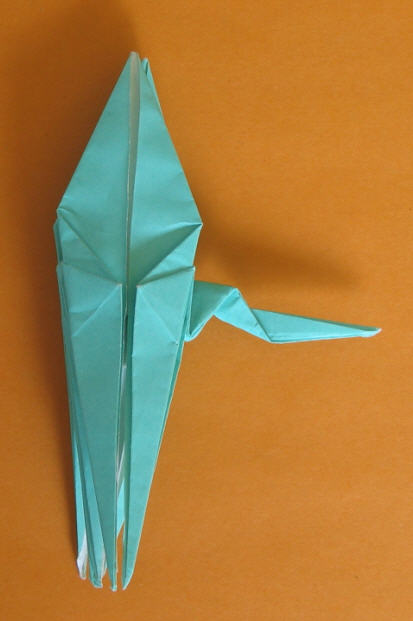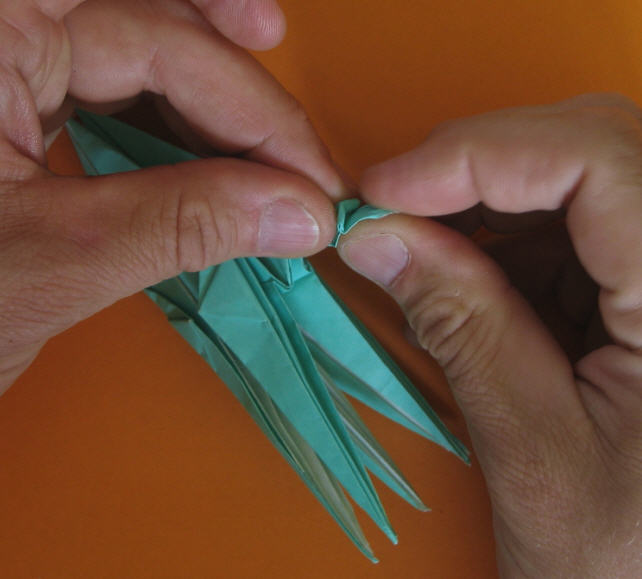 The head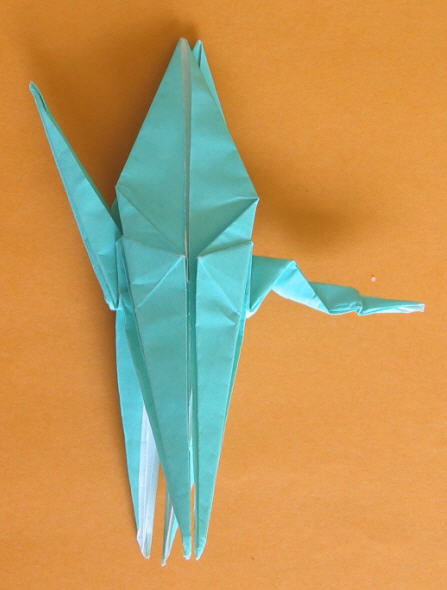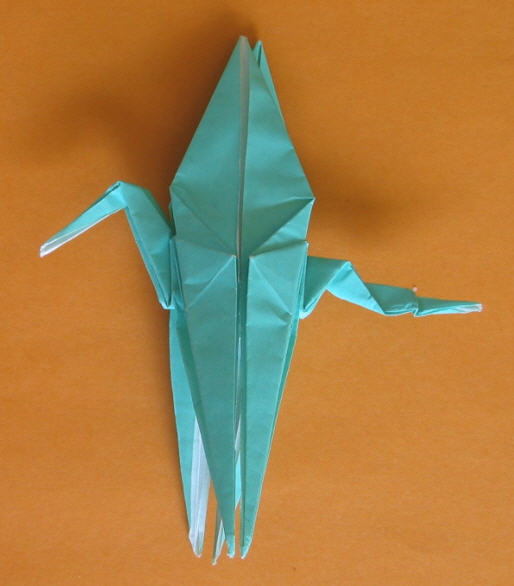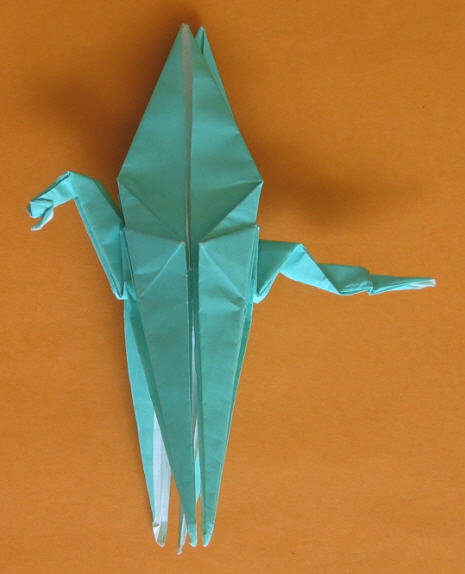 Rear legs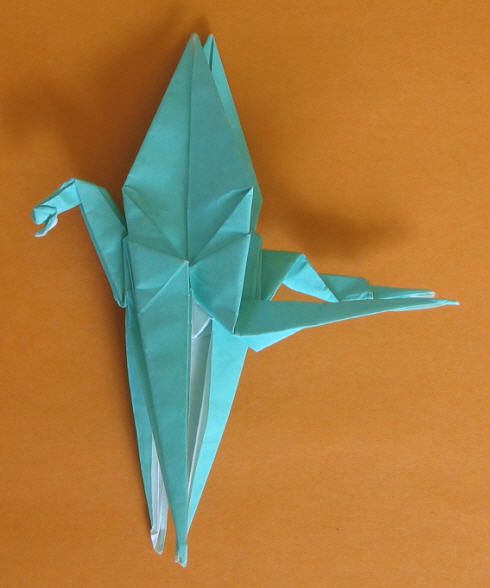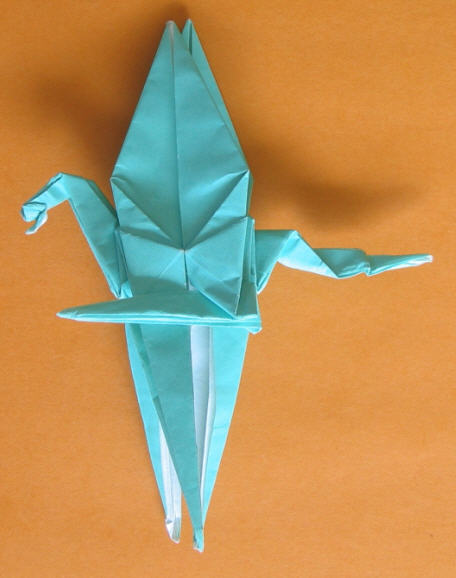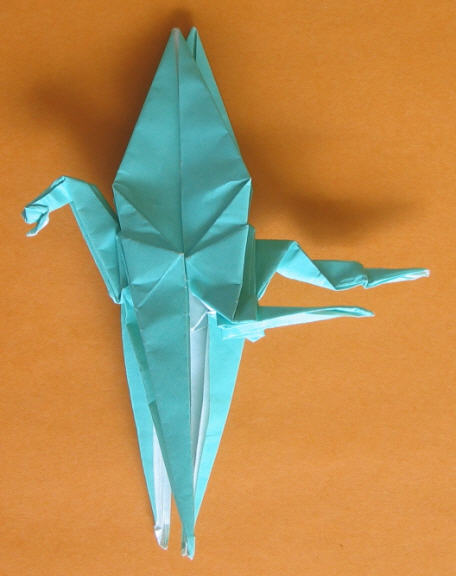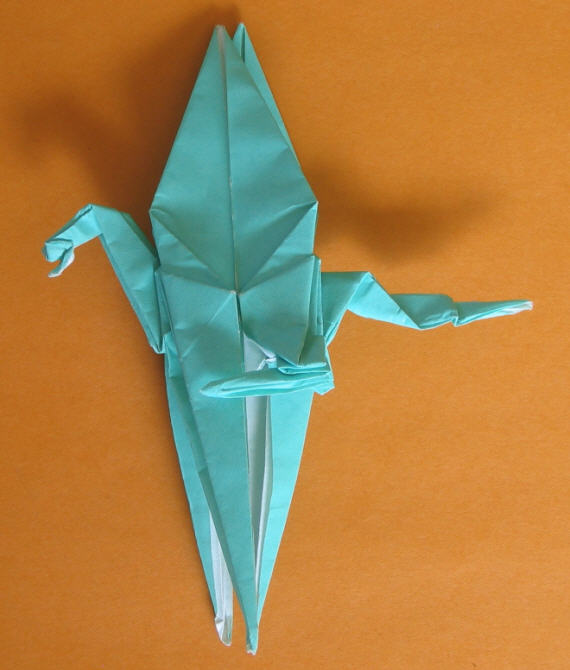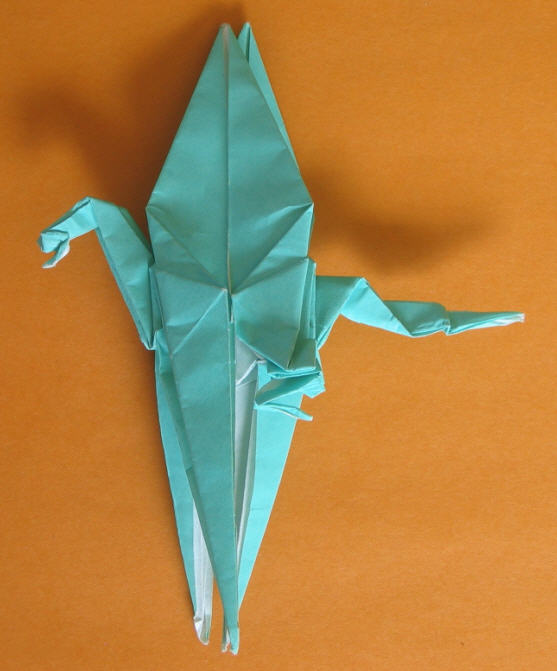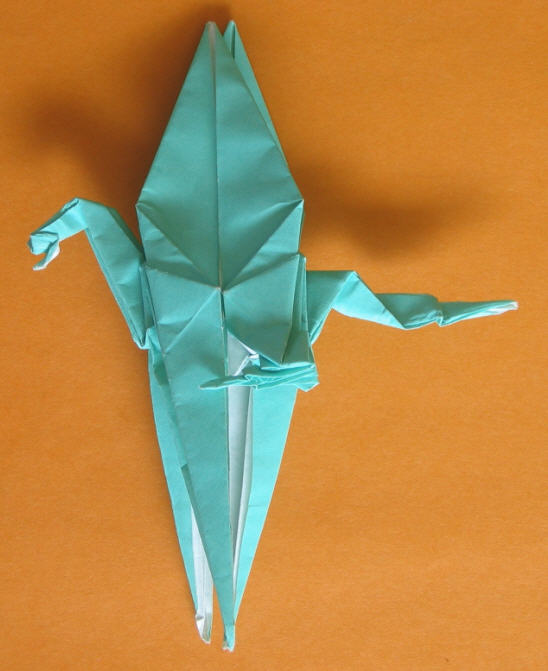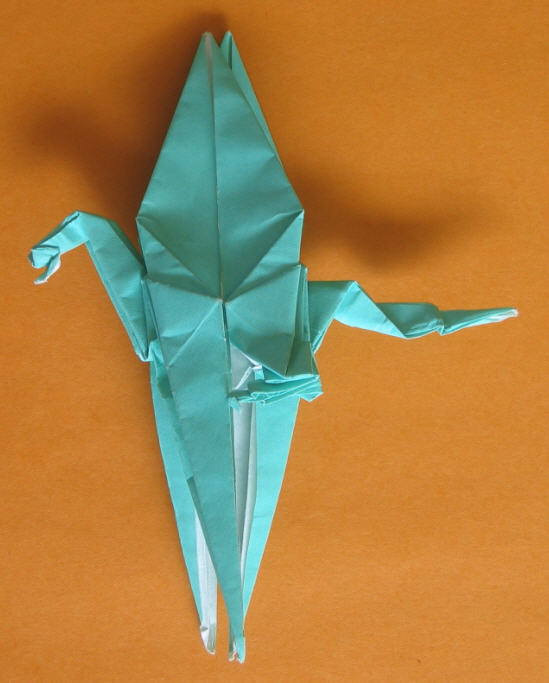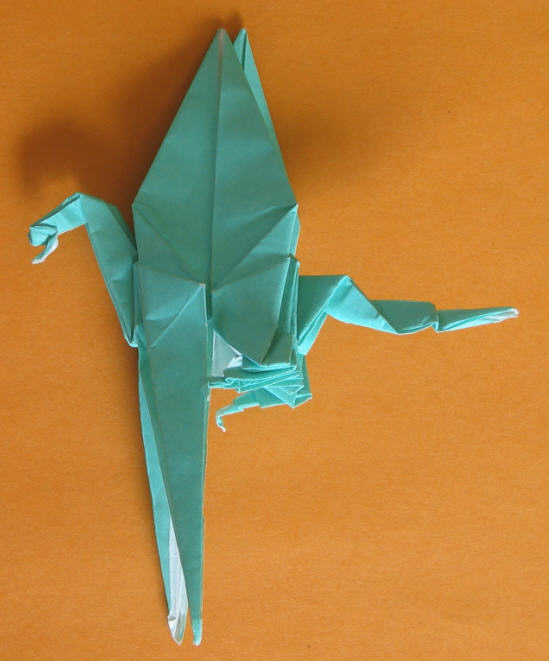 Front legs