A-cube puzzle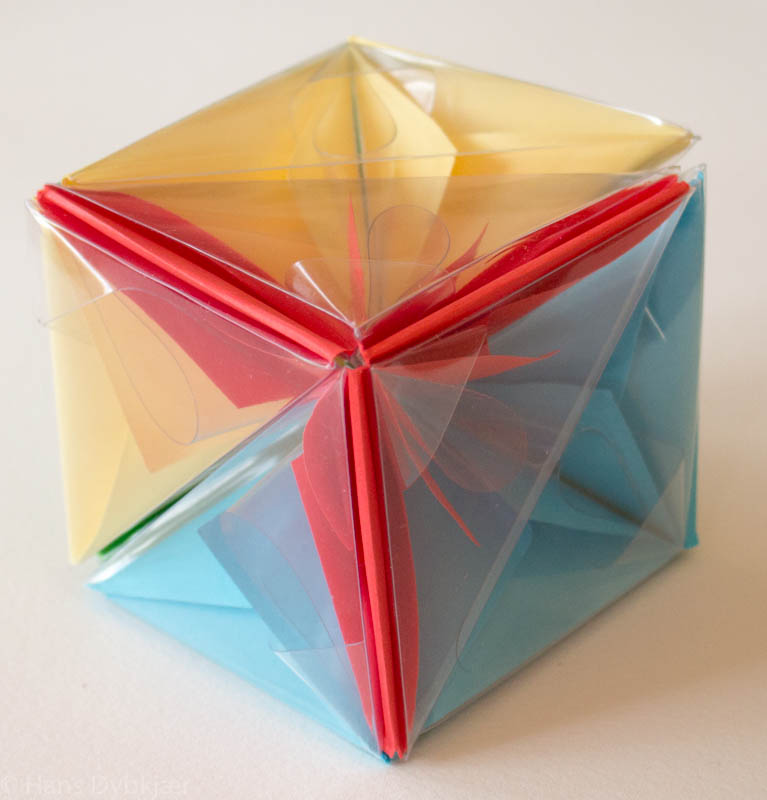 The A-cube is derived from Yoshimoto's cube no. 3, recast in origami from the A-format.
Use 12 pcs A6 for the modules, preferably stiff paper which makes crisp folds, e.g. 160 gsm copy paper. Using 4 colours provides for interesting patterns. For hinges, 12 pcs A7, in thinner and softer paper, e.g. standard 80 gsm copy paper.
The model was designed summer 2015.
The folding
Hinges
Modules
Assembling the modules